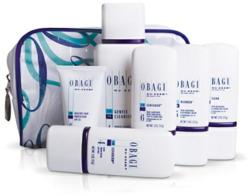 Newest form of skincare protection now available through Skincare Market.
Los Angeles, CA (PRWEB) June 21, 2011
Skincare Market, Inc has connection with Obagi company. After years of research Obagi has released its newest skincare protection called Nu Derm. With special connections Skincare Market is able to get the lowest prices for Obagi Nu Derm products to the market. Customers nationwide will be able to enjoy low prices and the top of the line skincare at low prices.
Women love the Nu Derm products and Skincare Market is currently carry comprehensive Obagi products and answer all calls if customers have any questions. Nu derm have many lines such as Obagi Toner, Clear, Forte, and Exforte for various types of skins. Skincare Market carry all brands and and has comprehensive knowledge of skincare to help women choose the best system for their skin.
Years of sales experience at Skincare Market has helped many women experience the wonders of Obagi Nu Derm that helps women prevent wrinkles and treat hyperpigmentation.
###