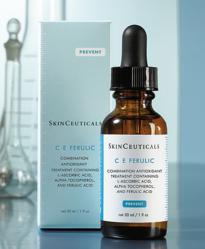 Skincare Market sell them at the lowest price in the nation!
Los Angeles, CA (PRWEB) June 23, 2011
The price of skincare is going up yearly by 1-3 percent and women still need skincare products in their life but are not getting paid more income. The solution Skincare Market have found is to purchase luxury medical skincare products at container loads with the best discounts. Following the business method that Costco and other big retail companies have employed in the past decade onto skincare products.
Skinceuticals CE Ferulic is known for its high prices and luxury brand power. Skincare Market, Inc. is dedicated to providing its customer with the best value for Skinceuticals product and will guarantee and price match any company. The winner of this is our customer who reap the benefit of lower price luxury skincare product without the high cost of maintain their skincare regimen.
The official website of Skinceuticals show the original price that the manufacturer sells yet customer know the true cost of these products are nothing close to the sale price that many other companies are offering. Skincare Market, Inc is lowering cost for Skinceuticals CE Ferulic and helping customers save in the long run. Check out their website because customers will save hundreds of dollars throughout the years just by purchasing from them.
###