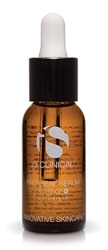 Los Angeles, California (PRWEB) March 08, 2012
Skincare Market Inc. has released a new product called the iS Clinical Pro-Heal Serum Advance+ that reduces inflammation and redness while soothing redness, pain, irritation and dryness.
The iS Clinical Pro-Heal Serum Advance is an enhanced form of the Pro-Heal Serum that helps the skin eight times more than the antioxidant protection that contains Vitamins A,C, and E combined with Olive Leaf Extract. This product helps alleviate relief from itching while providing UV photo-protection. It is highly recommended for all skin types from dry to sensitive. Also, this product has a normal and professional size for different types of use.
For the best results, apply over face and neck to a clean face.