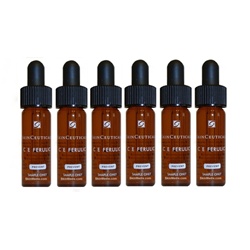 One of SkinCare Markets biggest sale on the leading brand SkinCeuticals.
Los Angeles, CA (PRWEB) September 02, 2011
SkinCare Market Inc. recommends the SkinCeuticals C E Ferulic because it is one of the top SkinCeutical products. This is an anti-aging oil which protects the skin from environmental aging. Also it helps the loss of elasticity, and hyperpigmentation for aging skin. For better results after application, apply SkinCeuticals Hydrating B5 Gel and a SkinCeuticals moisturizer and sunscreen and let it rest on your skin.
With the extra 5% off more on the SkinCeuticals A.G.E Eye Complex will make it the lowest price in the nation guaranteed. This product is used around the eye for matured skin and helps drastically refine severe signs of essential aging in that area. It contains blueberry extract that helps prevent more future wrinkles and crow's feet. Highly recommended for women who have tired, dull, and wrinkled eyes.
SkinCeuticals carry more products for all types of skin so do not be scared to order something for yourself. It is highly recommended for any types of skin and used for every cause. SkinCare Market carries the lowest prices for the brand SkinCeuticals so stock up before the summer ends.
# # #