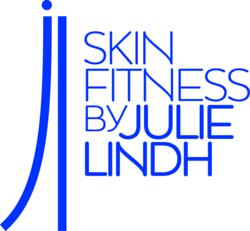 I hope by sharing SkinFitness with fellow aestheticians and beauty professionals the fan base will continue to grow." Lindh said.
New York, NY (PRWEB) February 14, 2012
Aesthetician Julie Lindh, pioneer of the SkinFitness program, has opened her office to skin care professionals that wish to offer the 4-step program as part of their service offerings. The SkinFitness Program, which takes a personalized skincare approach to correcting, repairing, rejuvenating and preserving skin, uses a combination of natural products, plus facial exercises and smart lifestyle practices to achieve more youthful skin.
Lindh is offering the 2-day apprenticeship program to independent skincare professionals as well as salons and spas interested in adding to their service offerings. All applicants to the apprenticeship program will have the opportunity to attend the workshop; however, only selective licensing for the SkinFitness program will be available after the class.
During the twelve hour workshop, beauty professionals will learn about the SkinFitness concept and its benefits, as well how to merchandise and promote the services. Additional topics will cover SkinFitness branding, marketing and business development and business coaching for the salon and spa industry, of which Lindh is a veteran.
Having received industry accolades and positive client feedback, the SkinFitness program is unlike any skin approach within the beauty industry, and Lindh sees the opportunity. "The time is now for the SkinFitness revolution. Once a client tries it, they are hooked, and the results are simply amazing. I hope by sharing SkinFitness with fellow aestheticians and beauty professionals the fan base will continue to grow." Lindh said.
The Workshop
Day one of the apprenticeship workshop will be a hands-on class on the procedures and protocols for delivering each of the four phases of SkinFitness. Day two will focus on the retail sales component, including general and product specific marketing.
To sign-up for the SkinFitness apprenticeship workshop, email your inquiry.
About Julie Lindh
World-renowned aesthetician Julie Lindh is a renowned skin care expert. With her uniquely innovative four-phase approach towards skin care, Julie helps patients achieve and maintain clear, glowing and radiant skin, making it easy to understand why some devotees call her "the healer". Lindh's skincare philosophy is based on a belief that treatment is unique to each skin profile. The services offered in her NYC and Sweden based offices are customized, and are provided only after Lindh completes a full skin analysis of each patient. She also travels the world to cater to clientele, including A-list celebrities, socialites and high-end day spas.
###