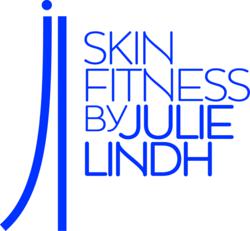 "The Express concept will provide a way for patrons on the go to reap the benefits of Skin Fitness facials conveniently and affordably."
New York, NY (PRWEB) April 27, 2012
Veteran skin specialist Julie Lindh, the innovator and driving force behind the 4-step Skin Fitness concept, is expanding her business in the NYC area, as well as overseas. Lindh, an aesthetician with over 15 years of industry experience has already started licensing the Skin Fitness service menu, as well as her product line to upscale Hotels, medical spas and independent skincare reps who are interested in expanding their offerings.
Skin Fitness is a four tiered that takes a personalized skincare approach to correcting, repairing, rejuvenating and preserving skin, uses a combination of cutting edge ingredients skin care products, plus facial exercises, glowing skin diet and smart lifestyle practices to achieve more youthful looking radiant skin. The program already has a strong client base in Lindh's offices, and now she's seeking additional partners to open Skin Fitness Express boutiques in and around the NYC area. "The Express concept will provide a way for patrons on the go to reap the benefits of Skin Fitness facials conveniently and affordably."
Lindh is also seeking investors for Sweden-based venture ABLE Lounge. The newfound concept includes beauty and wellness lounges, as well as an exclusive online community that provides education, support and resources for physical, mental and spiritual well-being. The ABLE lounge seeks to inspire and promote balance through expert-led events such as retreats, workshops and forums, as well as natural products and lifestyles.
To find out more about licensing opportunities for Skin Fitness or ABLE Lounge, contact Julie Lindh.
About Julie Lindh
World-renowned aesthetician Julie Lindh is a renowned skin care expert. With her uniquely innovative four-phase approach towards skin care, Julie helps patients achieve and maintain clear, glowing and radiant skin, making it easy to understand why some devotees call her "the healer". Lindh's skincare philosophy is based on a belief that treatment is unique to each skin profile. The services offered in her NYC and Sweden based offices are customized, and are provided only after Lindh completes a full skin analysis of each patient. She also travels the world to cater to clientele, including A-list celebrities, socialites and high-end day spas.