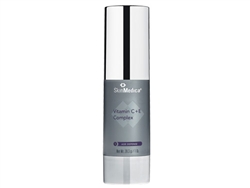 Los Angeles, CA (PRWEB) March 22, 2012
Skincare Market Inc. has recently released a new product called the SkinMedica Vitamin C + E Complex. This regenerated product is a scentless formula that consists of over 15 percent stabilized vitamin C with vitamin E that rejuvenates the skin to prevent aging and damage. This combination of vitamins enables the skin to maintain flawless antioxidant protection, withholding any signs of dryness or UV damage. The collaboration of these invigorating vitamins prevent any types of blemishes.
Aside from blemish prevention, the SkinMedica Vitamin C + E Complex soothes and cleans the skin, leaving it moisturized and smooth. With its ability to fight aging, this formula boosts collagen production, which helps the skin look perfect. This advanced skin care product allows cells to be renewed faster than ever, and heals damage while protecting it from any future breakouts. For the best results, apply a single pump to the face and neck only in the morning.