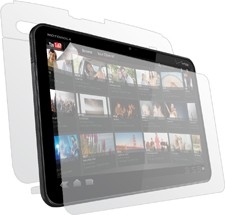 Los Angeles, CA (PRWEB) March 23, 2012
SkinPea Screen Protectors have Anti-Ripple Technology that makes it the clearest and toughest screen protectors available throughout the world. These screen protectors will defend these devices against any types of scratches caused by keys, nails, normal use, or even contact with asphalt. Also, it is transparent and amazingly thin to precisely match the contours of the device, providing unbeatable scratch protection. Anti-Ripple Technology helps prevent virtually 100% of unsightly "orange peel" or "ripple" effects caused by reflected light with its 8mil film.
Screen Protectors from SkinPea have self-healing resistance properties to scratches and damage, and will extend the life of the device with greater pliability and flexibility. The screen protectors have improved grip which make it easier to hang onto these expensive gadgets.