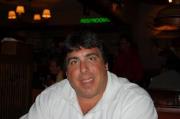 RMVH Oregon Sunriver Discounted Ski Homes
Sun River, OR (PRWEB) December 03, 2012
RMVH Oregon.com is located at 1863 Pioneer Pkwy., Springfield, OR with the main office at Rent My Vacation Home located outside of Washington DC with a website address of http://www.rentmyvacationhome.com. There are 83 offices and websites in the network, which enable vacation homeowners to list their homes for rent across the largest network in the United States.
Vacationers can see of the homes on the website and make reservations with their credit card. There is a fantastic ski area there is a wide selection of homes that you can ski in the act of the home in ski out the front. Vacationers no longer need to stay in a small, cramped hotel room they can now stay in the beautiful vacation homes located on the slopes and Sunriver by using this website.
Vacation homeowners can rent not only on the RMVH Oregon Sunriver website, but included is all 83 sites located throughout every state in the US by typing RMVH and then the state.com. Vacation homeowners pay USD 16 after a trial of 30 days with no contract.