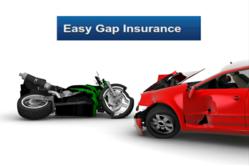 The new Skoda Octavia looks to prove a hit with the UK consumer
Wirral, UK (PRWEB UK) 28 October 2012
As pictures of the new Skoda Octavia model have been seen for the first time this week*, leading specialist insurance company, Aequitas Automotive, have reported that the new model is causing a stir amongst its customers. Aequitas, who provide financial protection products for vehicles via the Easy Gap and GapInsurance123 brands say that feedback on the Octavia is extremely positive.
The new generation Octavia is set to be officially unveiled in November 2012, with its first public outing at the 2013 Geneva Motor Show. Sales of the new model are expected to begin in the first few months of 2013 in the UK, a date that cannot come soon enough says a spokesperson for Aequitas.
"The Skoda Octavia has always had a strong reputation for reliability and value, and this is also reflected in its customer satisfaction ratings. This means that the model has built quite a following, so the announcement of a new model is eagerly anticipated.
The feedback from our customers has been extremely positive from our clients, as many plan to consider buying an Octavia in 2013. The new model has a wide appeal also, as the Octavia has always proved equally favored as a family car, business vehicle and even as a private hire taxi.
Aequitas provide a range of financial protection for the current Octavia range, and will announce the options for the new model in early 2013."
The new Skoda model is the fourth to share the VW Groups MQB floor plan, after the VW Golf, Audi A3 and the Seat Leon, and will fit between the new Rapid and Superb in the Skoda model range.
*Report from Auto Express