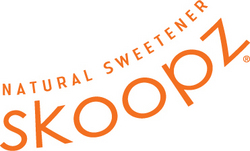 skoopz is made from natural ingredients in keeping with the restaurant's goal of providing fresh, quality food.
Atlanta, GA (Vocus) November 9, 2010
As The Big Ketch Saltwater Grill set sail in Atlanta's dining waters last month, it sought to lure customers with a new fresh- fish dining experience. For those who want to sip a drink without tipping the scales, the restaurant has created a line of beverages that provides the perfect bait. The Big Ketch has created a line of signature drinks using skoopz® all-natural sugar substitute that are 100 calories or less.
"Syrups can get you in calorie trouble real fast when it comes to mixed drinks. Using a specially-made, calorie-free simple syrup, we're able to provide our customers with all-natural, lower calorie options that taste as good – or even better – than the original formulas," said Chris Hadermann, co-owner of The Big Ketch.
To create their no-cal syrup, The Big Ketch turned to Atlanta-based skoopz, a new arrival to the sugar substitute aisle. skoopz is a 100%, all-natural sugar substitute that is both chemical and calorie free.
"skoopz is made from natural ingredients in keeping with the restaurant's goal of providing fresh, quality food," added Mark Benveniste, co-founder and VP Sales and Marketing for skoopz. "Our proprietary blend provides The Big Ketch with a sweet ingredient that doesn't have the aftertaste commonly found in sugar substitutes. It's something they can use in crafting drinks as well as have in packet form for customers to use at the table."
The trend towards lower calorie beverages has been on the rise, from sports drinks to flavored water. With the holiday season preparing to swing into full spirits, Hadermann says customers can enjoy a little spirit without packing on extra pounds. For example, The Big Ketch offers a 100-calorie Thin Margarita compared to 453 calories for a regular 8-ounce version.
About The Big Ketch Saltwater Grill
The Big Ketch dropped anchor in Buckhead on October 20, 2010. The restaurant is located at 3279 Roswell Road. The Big Ketch menu includes fresh fish, blackened grouper sandwiches, crab cakes, sea scallops, fresh oysters and more. The concept was developed by the team behind Atlanta's ultra-popular Tin Lizzy's Cantina, as well as East Andrews Café & Bar and Milton's Cuisine & Cocktails. The 2500-square-foot restaurant seats 60 guests inside, and a sprawling outdoor patio with 1,000 additional square feet seats 90 guests. The Big Ketch will be open for lunch and dinner Sunday through Thursday from 11:00 a.m. – 12 a.m. and Friday and Saturday from 11:00 a.m. – 2 a.m. For more information, please call 404.474.9508 or visit http://www.thebigketch.com/
About skoopz®
skoopz® is the all-natural, economically-priced sugar substitute that offers consumers satisfaction without compromise. skoopz is made from a proprietary blend of all-natural ingredients, making it a perfect option for consumers seeking a no-calorie, chemical-free alternative to sugar. skoopz is owned by Atlanta-based MySkoopz, Inc., a company committed to producing and distributing high-quality, all-natural products which are part of a healthy diet. To determine if skoopz is available at a retail location in your market – or to purchase skoopz online – visit http://www.skoopznatural.com . You can also follow skoopz® on Twitter and Facebook.
###