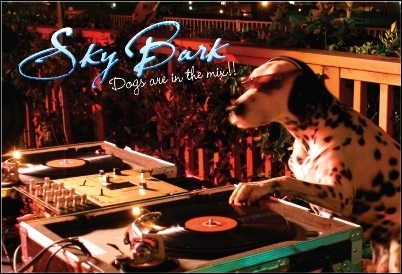 Boston, MA (PRWEB) August 20, 2006
Come. Sit. Stay. On August 27, 2006 at 3pm, Boston will be shaken up with the debut of the pet friendly nightlife company, SkyBark, at the Rack in Faneuil Hall. The event is a party for you and your pooch with the purpose of raising funds for two outstanding organizations, Much Love and the Animal Rescue League of Boston.
Much Love, an organization supported by celebrities such as Tori Spelling, Drew Barrymore, and Kirsten Dunst, is dedicated to rescuing animals from being euthanized at city shelters and then placing them in to good homes. The Animal Rescue League of Boston is a local organization, which began in 1899 by Anna Harris Smith, that is involved in all aspects of animal welfare. Some of their recent missions include rescuing animals from Hurricane Katrina, rescuing horses from the torrent floods in the greater Boston area that occurred earlier this year, hunting down the person involved with impaling a Miniature Pinscher on an iron picket fence in Roxbury earlier this year, and using their "Spay Waggin" to travel to the economically challenged parts of Boston to offer reduced-cost spay and neutering. In addition to its rescue, law enforcement, and pet control efforts, the League also houses animals until they are adopted.
The SkyBark event will begin at 3pm with live on-site animal adoptions by the Animal Rescue League of Boston, which will continue until 7pm. At 5pm, a doggy and human fashion show will ensue with doggy designs from such companies as Little Lily and Donald J. Pliner. Ria fashions by Maria Ruskiewicz and Chandler Jewelry by Kendall Bretto will be showcased on the humans. Dominican Republic singer, Liana Veda, who also formerly danced with the Celtics, will make a special appearance as a model in the show. She has a new album being released in the United States and the Dominican Republic within the next few months. At 7pm, the band BrickPark will perform, featuring their new, talented female vocalist, Christianne Reiniger. At 9pm, DJ Tanno will take over and carry the night home spinning the hottest new music around. There will also be a doggy bar sponsored by the Polka Dot Dog bakery of Boston, so your pooch can enjoy a flavored drink with you! And when nature calls PETaPOTTY will come to the rescue of your pooch, as they will be sponsoring indoor doggy bathrooms and a mini-dog park for your pooch! Please also visit our silent auction featuring products from Donald J. Pliner, Fab Dog, American Ruff, and other great companies; 100% of the silent auction proceeds will go to charity.
Don't miss out on the premiere of the newest event making waves in the Boston nightlife scene!! The first 300 pooch goers will receive a doggy gift bag featuring products from Golddiggers, Animal Print Magazine, Pet Naturals, and many others. You may purchase admission presale by visiting http://petapotty.stores.yahoo.net/skybarkrsvp.html or calling 213-891-1722. Tickets are $20 per adult and $10 per child (under 15)/pooch (proof of rabies vaccine is needed) pre-sale; door prices are $25 per adult, $15 per child/pooch.
###