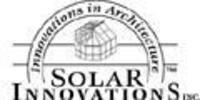 Myerstown, PA (PRWEB) December 2, 2007
Solar Innovations, a custom manufacturer of residential and commercial skylights, conservatories, greenhouses, sunrooms, folding and sliding glass doors, walls, windows, and screens, launches a new custom ventilation option with unobstructed views.
In development for the last 5 years, Solar Innovations is now able to provide a convenient, alternative method of ventilation: retractable skylights. Ranging in size from three foot square to nine foot square, Solar Innovations' retractable skylights can be enlarged and altered, depending on pitch, size, and design requirements to meet almost any structural or aesthetic need.
In the past, glazing and fenestration companies have typically provided ridge or eave vents to facilitate circulation within a structure, which limited air flow and obstructed views. The first retractable skylights [skylights] were constructed from light-weight polycarbonate as the frames were unable to support the weight of glass. Retractable skylights were also limited to pool enclosures because of excess air and condensation control issues. Solar Innovations has created a superior system which is thermally enhanced, limiting environmental temperature transfers, and is now able to utilize high performance insulated glass to control air and moisture effectively. Through their skylight evolution, Solar Innovations is now able to provide fully operable skylights in glass options to meet the specifications of the customer.
Retractable skylights provide clear, unobstructed views and increased airflow for any glass or conservatory structure. These innovative ventilation units offer anyone from home owners to commercial architects a myriad of customization options; size, color, and control systems that can be designed to suit the customer's needs. Customers are able to add several features to their retractable skylights [skylights] including screens for insect control, rain sensors which automatically close the skylights if inclement weather is detected, or wireless remote control systems for the convenience of the owner. Up to four independent skylights can be controlled by one wireless or hardwired remote control unit.
As with each of their products, Solar Innovations is able to provide their customers with one of the largest customization ranges in the industry. Beyond retractable skylights, which utilize insulated glass in most cases, Solar Innovations offers its customers eight standard skylight options as well as any custom structure. Seven standard painted colors, two Anodized finishes, and several custom cladding options of Copper, Brushed Stainless Steel, and simulated Lead Coated Copper are available. Decorative options such as ridge cresting, finials, and moldings can be incorporated into skylight. Thermally enhanced insulated panels and aluminum offer an energy efficient alternative to the previously used non-insulated materials. Solar Innovations offers glass, polycarbonate, and acrylic options in several tints to satisfy numerous aesthetic pallets.
Solar Innovations provides structures and venting options to the United States and internationally. Retractable roof skylights have been installed in the British Virgin Islands, Canada, and the U.S.
Remember: The possibilities are limitless. Solar Innovations custom skylights and control systems can be designed to meet virtually any investment level. For a quote on any of Solar Innovations' products, please contact Solar at 800-618-0669. Solar Innovations will, as always, continue to develop innovative products for incorporation into any structure; please watch for updates on the website.
###