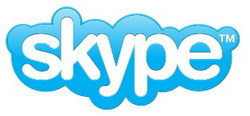 Using Skype on 3G has been the number one request among our iPhone customers. This new version is a great step towards enabling our customers to take and use Skype everywhere they go
Singapore (Vocus) June 10, 2010
Skype today announced the launch of the new version of its iPhone application. Available to download from the Apple App Store today, this update allows iPhone users to make and receive Skype-to-Skype calls, and to call mobiles and landlines around the world at very low rates for the first time over their 3G data connection.
Skype-to-Skype calls on 3G will be free for a trial period which will run until the end of 2010*. Details of pricing will be announced in the coming months and will be in line with Skype's commitment to providing customers with great value. Skype-to-Skype calls over WiFi will still remain free.
"Using Skype on 3G has been the number one request among our iPhone customers. This new version is a great step towards enabling our customers to take and use Skype everywhere they go", said Russ Shaw General Manager for Mobile, Skype. "Using Skype on iPhone without being restricted to the availability of a WiFi network will open up new ways for Skype customers to stay connected and make free or low-cost calls whenever they want, wherever they are in the world."
"As a flight attendant, I travel around the world a lot and have been using Skype to stay in touch with family and friends. Being able to call over 3G on the new Skype iPhone app provides greater flexibility as I can now stay connected anytime, anywhere!" said Ian Wong, who works as a flight attendant with one of the leading airlines.
Additional new features of the Skype for iPhone application include:

Near CD-quality sound for Skype-to-Skype calls using wideband audio on iPhone 3GS or 2nd generation iPod touch and onwards.
Enhanced call quality indicator, which will help customers choose the best moment to call.
Improved start-up time
Rapid access to the dial pad from the home screen
The new version is compatible with the iPhone, iPhone 3G, iPhone 3GS, iPod touch and iPad. Skype requires iPhone OS version 3.0 and above.
Calling functionality is available on iPhone, iPhone 3G, iPhone 3GS and 2nd generation iPod touch onwards. iPod touch requires a compatible headset with a microphone.
The Skype for iPhone application is available to download for free from the App Store on iPhone and iPod touch, or at "http://www.skype.com/go/iphone"
Check out Ian Wong's experience at http://www.youtube.com/watch?v=0FblyWBt4cc
*Operator data charges may still apply
About Skype
Skype is software that enables the world's conversations. Millions of individuals and businesses use Skype to make free video and voice calls, send instant messages and share files with other Skype users. Everyday, people everywhere also use Skype to make low-cost calls to landlines and mobiles. Download Skype to your computer or mobile phone at http://www.skype.com/.
Access to a broadband Internet connection is required. Skype is not a replacement for your traditional telephone service and cannot be used for emergency calling.
Skype, associated trademarks and logos and the "S" symbol are trademarks of Skype Limited.
###