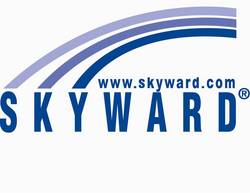 When it comes to a disaster, it's not a matter of if, but a matter of when
Stevens Point, WI (Vocus) December 2, 2008
In the wake of Hurricane Ike, the Galveston Independent School District was able to process their payroll and student displacement data hours after declaring a disaster. The district was able to implement their Disaster Recovery Service (PaCdr) plan from Skyward and ISCorp to maintain critical information and services which allowed them to run their payroll and submit student displacement data to the state in the aftermath of the hurricane.
On Monday, September 15, 2008, the Galveston ISD declared a disaster and put to work their Skyward and ISCorp Disaster Recovery Service (PaCdr) plan. Due to the massive power outage and destruction caused by Hurricane Ike, the Galveston ISD was unable to return to their district office. Soon after they declared a disaster and contacted Skyward and ISCorp, Galveston was able to run their school management software from remote locations via with a secure Internet connection. By using the secure connection, Galveston ISD administrators were able to run and process their payroll, assuring their employees that their paychecks and direct deposits were available to them.
Living on the coast with a district population of over 7,000 students, Galveston ISD prepared for a disaster by purchasing PaCdr just two months after purchasing their student and finance software from Skyward in 2007.
"If anyone is out there sitting on a fence wondering whether or not they should purchase a disaster recovery program, I say do it," said John Mathis, Director of Management Information Systems for Galveston ISD. "It doesn't matter where you live, you need to be proactive and be prepared."
Galveston ISD was also able to run their PEIMS student state reports, to provide the state information as to where each student was displaced.
"When it comes to a disaster, it's not a matter of if, but a matter of when," said Mathis. "Our number one priority is the 7,000 kids in the Galveston ISD, that's who we need to look after, and that's why we were prepared."
PaCdr is a comprehensive disaster recovery plan that documents all of the district's records and replicates the data to a secure off-site facility. At a minimum of once a week, the district's data is saved to the remote off-site facility. When Skyward and ISCorp upload the data from the off-site facility, the district has secure access to their application via any computer with an Internet connection.
ISCorp is a leading provider of ASP Hosting applications and data processing solutions for the Financial, Healthcare and Education markets. ISCorp Intelligent On-Demand solutions evolve and adapt to changing business, technology and security requirements.
Since 1980, Skyward has been serving the K-12 Administrative software needs of school districts. Today, Skyward's School Management System™ is found in over 1,300 school districts throughout the United States and internationally. Skyward's School Management System represents an integrated student and financial management software system designed to keep administrators, educators, and families connected.
Contact:
Amanda Fisher
Telephone:
800-236-7274
Email:
info (at) skyward.com
###