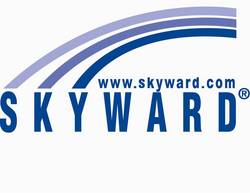 While working closely with our customers, we found that schools wanted a powerful screening tool to identify students in need with a familiar platform for teachers that did not take away time that could be used helping students
Stevens Point, WI (Vocus) June 25, 2010
As school districts around the country are being measured by how effectively they address the needs of students, Skyward has answered their calls with an integrated Response to Intervention (RtI) module. The new RtI module is available as an add-on module to the Skyward Student Management Suite™.
Based on extensive customer feedback, the new RtI module allows schools to formally manage their response to intervention activities without creating a burdensome workload on administrators and teachers because information that is already recorded into Skyward such as test scores, GradeBook assignments, attendance, and discipline, will be used interchangeably with RtI progress monitoring. Skyward developed this module to support schools in managing and analyzing interventions utilized to help students.
"While working closely with our customers, we found that schools wanted a powerful screening tool to identify students in need with a familiar platform for teachers that did not take away time that could be used helping students," said Ray Ackerlund, Skyward director of marketing. "Skyward's RtI module provides a robust watch list generator and our integration of progress monitoring with our GradeBook and test score area will help teachers quickly assimilate this process into their daily routine without creating an undue workload."
One key feature within the Skyward RtI module that schools will greatly benefit from is the progress monitoring feature. Progress monitoring allows teachers to track how a student is improving in working towards meeting intervention goals. By using their Skyward GradeBook, teachers can apply student's assignment grades or assessment scores directly to intervention monitoring, eliminating redundant data entry. The school can then analyze this information to evaluate the outcome of interventions.
In addition to attending parent-teacher conferences and other school meetings, families will be able to stay connected using the online parent portal, Skyward Family Access, which will include RtI information in the future. When teachers record information it will automatically share through Family Access giving parents an easy way to stay up-to-date on what teachers and the schools are doing to help their child.
RtI focuses on delivering high-quality instruction and interventions based on data that documents learning rates and levels of performance. The core components of RtI are: Multiple tiers of interventions, high-quality instruction based on scientific research, data-based decision making, and research-based interventions.
Since 1980, Skyward has been serving the K-12 administrative software needs of school districts. Today, Skyward's School Management Systems™ are found in more than 1,400 school districts throughout the United States and internationally. Skyward's School Management System™ represents an integrated student and financial management software system designed to keep administrators, educators, and families connected.
Contact: Amanda Locascio
Telephone: 800-236-7274
Skyward, Inc. • 5233 Coye Drive • Stevens Point, Wisconsin 54481• 800-236-7274 • http://www.skyward.com
###