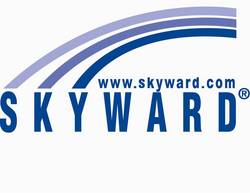 Stevens Point, WI (Vocus) July 28, 2010
Skyward, the industry leading K-12 administrative software provider, announced today the availability of the latest version of the Skyward School Management System™. The biannual release of Skyward software reflects Skyward's commitment to remain current with the ever-evolving needs of K-12 school districts.
Skyward's newest release includes enhancements across the Skyward School Business Suite™ including areas such as Fixed Assets, School-Based Activity Accounting, and FastTrack, a 100% web-based applicant tracking system. Enhancements were also made throughout the Skyward Student Management Suite™ to areas such as Health Records, Secondary GradeBook, and added functionality to custom transcripts.
As with all Skyward releases, this latest release is provided to all of our customers as part of their annual license agreement and includes numerous request for enhancements (RFEs). Skyward allocates more than 13,000 custom programming hours for state steering committees to control via a formal Request for Enhancement process. This user directed development is one of the cornerstones of Skyward's success and derives from the strength of our relationship with our customers.
Skyward's latest release also includes updates to state reporting for both student and financial customers. By working directly with supported state departments of education, Skyward is able to identify changes to state reporting requirements and implements those changes in the Skyward School Management System™. This ensures that customers always have the most up-to-date state reporting options without having to contact their respective department of education.
Since 1980, Skyward has been serving the K-12 administrative software needs of school districts. Today, Skyward's School Management Systems™ are found in more than 1,400 school districts throughout the United States and internationally. The Skyward School Management System represents the only integrated student, finance, and human resources software package that lets districts manage student progress, annual budget, employee pay, and even food service from a single centralized database.
###