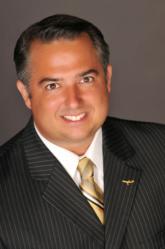 ...we pass all cost savings through to our clients.
Fort Lauderdale, FL (PRWEB) July 26, 2012
In another successful month, Skywater Jets has completed two more aircraft acquisitions; an IAI Astra Jet and Piper Chieftain. With these sales, the company has been able to launch into new services of aircraft management. As well, Skywater is now able to expand its aircraft client services. Larry Morales, founder of the Skywater Group states, "Our management services came by demand. We have learned that loyalty is a corner stone of our business model. This, in turn, provides us with new revenue and opportunity. Our clients ask for it, then we shall provide it." Larry Morales' background in aircraft management is founded on Certified Aircraft Management Program at Embry Riddle, and Managing the Corporate Aviation Function at University of Virginia / NBAA program.
Along with finding competitive deals for its clients, Skywater Jets has been to establish a Cost Savings Initiative via its management program. Through its relationships, Skywater Jets, has been able to access 100% financing for aircraft, deeply discounted aircraft insurance, contract pilot placement, paint, interior, and aircraft retrofitting. "We are able to beat the average industry costs through our vending relationships" says Larry Morales. "We do not profit on our vendors, we pass all cost savings down to our clients."
The Skywater Group is a full service brokerage conglomerate specializing in aircraft, real estate, yachts and trading platform. For more information visit http://www.skywatergroup.com