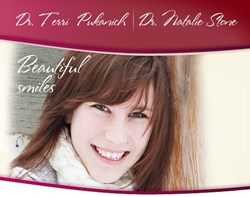 Slave Lake Dental Clinic now offers clinical methods of sedation to its patients. Come in and find out more today!
Slave Lake, AB (PRWEB) November 13, 2013
Let's face it – many people flat out avoid going to the dentist until they have no choice. They are so afraid of visiting a dentist, either from past experience, or because of fear of the unknown. Sedation dentistry addresses this issue.
Sedation dentistry from Slave Lake Dental Clinic involves a range of pharmacological solutions to the anxiety issues many patients experience, both before their dental appointment, and during. Dental patients who experience sedation dentistry are able to return to their normal daily activities potentially hours following procedures and many don't even remember the procedure at all.
One advantage of sedation dentistry is that patients may be able to get whatever dental issue they have fixed in one visit, such as dental implants, scaling, root canals or crowns. The goal here is to virtually eliminate patient anxiety before the visit, and pain during their procedure. Many patients can't handle hours of drilling, poking, and grinding while they are conscious, and sedation dentistry offers a solution.
Sedation dentistry also benefits patients who have difficulty getting numb, or who constantly gag when tools are stuck into their mouths. Other patients are afraid of needles and have adverse reactions to the sights, sound, and smell of traditional dentistry. Slave Lake Dental Clinic now offers clinical methods of sedation to its patients.
Slave Lake Dental Clinic is a full service clinic and offers all of the services found in larger cities, so people no longer have to travel as far as Winnipeg or Edmonton to get the latest dental techniques. Sedation dentistry is designed to get the most amount of work done in the shortest number of visits, virtually pain and anxiety free. With sedation dentistry, many major procedures can now be done in just one visit. Slave Lake Dental Clinic serves the communities of Slave Lake, Wabasca, Swan Hills, Calling Lake, Kinuso, and other neighbouring communities in Central and Northern Alberta.
Related News:

Related Hashtags:
#SedationDentistry #DentistOffice #SlaveLake #Alberta #Smiles #SayCheese
Related Search Phrases:
[Sedation Dentistry] [Slave Lake Dental Clinic] [Smile Restoration] [White Teeth] [Painless Dentistry]