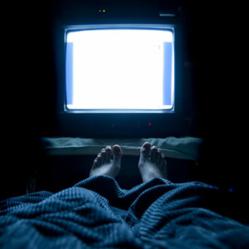 With less than adequate sleep, it appears that some of the prefrontal systems that regulate food intake may not be as functionally responsive, which could potentially lead to a tendency to overeat
Los Angeles, California (PRWEB) August 01, 2012
Need an incentive to sleep more? New research proves that not getting enough sleep can lead to overeating and weight gain. High-calorie foods were especially attractive to volunteers in this recent study led by Dr. William Killgore, an assistant professor of psychology at Harvard Medical School.
Daytime sleepiness makes it harder to regulate behavior related to food intake, said Killgore. Participants in the study were first asked to complete a questionnaire measuring typical daytime sleepiness. Study volunteers rated their appetite and tendency to overeat, as well. After completing the questionnaire, they viewed images of high and low calorie food images in an fMRI scanner, which measured brain responses to the food images.
"Sleepier individuals showed less activation in the ventromedial prefrontal cortex, a region that is important for emotional regulation and behavioral control," said Killgore. "The bottom line is that sleepiness was associated with lower activation in the behavioral inhibition areas of the brain, and that lower activation was related to a greater tendency to overeat."
While people sometimes overeat when they are sleepy, this isn't due to increased hunger, Killgore said.
"Basically, they may have had a more difficult time just 'saying no' to that extra helping of mashed potatoes or pushing back the plate once they had eaten enough," said Killgore. "The National Sleep Foundation recommends that healthy adults should get between seven to eight hours each night. With less than adequate sleep, it appears that some of the prefrontal systems that regulate food intake may not be as functionally responsive, which could potentially lead to a tendency to overeat."
Hormones also play a large role in the control of food intake. Ghrelin and leptin are two hormones which control appetite, said Todd Hagobian, professor of kinesiology at California Polytechnic State University in San Luis Obispo. One hormone, ghrelin, sends signals of when to eat, and leptin is a hormone that signals a feeling of fullness. Sleep deprivation leads to lower levels of leptin.
"Ultimately, the brain integrates all these internal and external signals to initiate and terminate a meal, and how much food to consume," said Hagobian. "How the brain does this remains poorly understood, but given advancements in neuroimaging, such as functional MRI which assess brain activity, we are able to shed some light on this."
Sleep-deprivation leads to a lack of energy – another reason why sugary, high-calorie foods are appealing, said Dr. Dan Naim, a Los Angeles sleep doctor.
"Getting adequate sleep is a biological imperative," said Dr. Naim. "There is some evidence that the way we metabolize carbohydrates is affected by a lack of sleep," he added.
For more information about sleep deprivation and its associated health complications visit http://sleepstudyla.com.