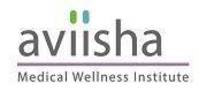 We are just beginning to understand how crucial sleep is to overall health
Los Angeles, CA (PRWEB) August 19, 2009
Nearly 20 million Americans suffer from sleep apnea, a serious health condition that has been linked to increased risks for obesity and weight gain, heart attack, stroke, high blood pressure, asthma and depression. Sleep apnea has also been cited by experts as the number one cause of car accidents. Ninety-five percent of sleep apnea cases go undiagnosed, putting the health of millions of Americans at risk.
How can people determine if they suffer from sleep apnea? There are some simple questions they can ask themselves:

Do they have a high chance of dozing off when sitting in traffic in their car?
What about when sitting reading, or watching TV?
Or when they are sitting talking with someone, or sitting inactive in a public place?
If someone answers yes to more than one of these questions, he or she could be suffering from sleep apnea and not know it. The Aviisha Medical Wellness Institute has launched a new website, http://www.aviisha.com that will help them find out. Once at the site, visitors can take a complete sleep apnea quiz, to learn more about sleep apnea and its possible health affects, and find information on how to treat sleep apnea.
Key to the Aviisha approach is The Home Sleep Test, which enables users to determine if they suffer from sleep apnea without ever leaving home. The sleep test is easy to use, and collects data on the user's sleeping patterns overnight. The next day, Aviisha experts evaluate the sleep test results and determine whether the patient is suffering from sleep apnea. Aviisha then provides a recommended sleep apnea treatment report, with follow-up medical treatment available through the Aviisha Medical Wellness Institute or a patient's own physician.
The home sleep test is the only one of its kind available directly to consumers, and costs a fraction of what a sleep test conducted in a sleep lab or doctor's office would cost. It can be ordered directly from the aviisha.com website at http://www.aviisha.com/sleep-well/home-sleep-test .
According to the National Institutes of Health, sleep apnea is a disorder in which someone has one or more pauses in breathing or shallow breaths while you sleep. These pauses can last from a few seconds to minutes, and can occur as many as 30 times or more an hour. It is usually a chronic condition that disrupts sleep three or more nights each week resulting in poor sleep quality that leads to fatigue during the day. Because most sleep apnea symptoms are somewhat generic, many people attribute their sleepiness, fatigue, stress and inability to focus to reasons other than sleep apnea.
"We are just beginning to understand how crucial sleep is to overall health," says Dr. Avi Ishaaya, Medical Director. "If you are frequently tired, your fatigue could mean that you are at greater risk for a number of life-threatening conditions, including cardiovascular disease and high blood pressure. Sleep apnea has been directly linked to obesity and weight gain, and many experts believe it is the number one factor for car accidents. So you are not just tired if you have sleep apnea--your overall health is at serious risk. So if someone suspects they have sleep apnea, it is critical to take a sleep test to find out."
Dr. Avi is medical director of the two Aviisha Medical Wellness Institutes--in Los Angeles and Thousand Oaks, California--where he has helped thousands of patients improve their overall health. A pioneer in sleep therapy, he is Board-certified in Pulmonary Medicine, Sleep Medicine, Internal Medicine, and Geriatrics, and is an assistant clinical professor of medicine at the UCLA School of Medicine.
Each Aviisha Medical Wellness Institute location is staffed by a diverse team of medical professionals, including sleep therapists, nutritionists, fitness experts, nurse practitioners, and counselors. The facilities include sleep labs, sleep clinics, physician offices and specialized health and wellness products for purchase, including the Aviisha Sleep Test and a selection of top-of-the-line Auto CPAP and masks. For more information please visit http://www.aviisha.com or call 1-877-428-4474.
###