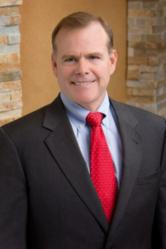 Sending an Obstructive Sleep Apnea patient for early surgical referral is helpful for making the correct diagnosis and identifying candidates who can benefit from facial advancement.
Denver, Colorado (PRWEB) July 31, 2012
Dr. Randolph C. Robinson of Robinson Cosmetic Surgery in Lone Tree, CO, recently presented at the annual Rocky Mountain Sleep Conference hosted by National Jewish Hospital, the top-ranked respiratory hospital in the United States. Dr. Robinson specializes in maxillofacial surgery, as well as cranio and cosmetic surgery. Robinson uniquely treats patients experiencing sleep apnea by using jaw surgery, also known as orthognathic surgery, at an early stage in the treatment process of sleep apnea.
Orthognathic Surgery, or Maxillary Mandibular Advancement, is a procedure in which the surgeon repositions the facial bones and soft tissues of the airway in order to remove the obstructive areas that cause Obstructive Sleep Apnea (OSA). While it is normally used as a last-stage operation for the failure of Continuous Positive Airway Pressure (CPAP), it often leads to extremely successful treatment when considered earlier in sleep apnea treatment planning. This is because mandibular deficiency is often accompanied by an undiagnosed maxillary deficiency, so an earlier surgical referral is helpful for making the correct diagnosis and identifying candidates who can benefit from facial advancement surgery.
During his fellowship, Robinson received advanced training for craniofacial surgery in Paris, France under Dr. Paul Tessier, the father of craniofacial surgery. Now one of Colorado's top-ranked oral and maxillofacial surgeons, Dr. Robinson first determines how much the face can be advanced to open the airway. Occasionally, the patient requires orthodontics to ensure that the teeth are properly aligned. The Surgeon moves the bones so the face and teeth fit together properly and the airway is enlarged.
The surgery requires general anesthesia and lasts three to six hours. All incisions are made inside the mouth, and the teeth are not wired shut. Dr. Robinson then monitors the bite and healing for 6-8 weeks, until all of the bones are healed. The surgery is determined a success when airway volume is increased and CPAP is no longer required.
Dr. Randolph C. Robinson has been practicing cosmetic, oral, and orthognathic surgery for over 20 years in the Denver, Colorado area and all over the world. Dr. Robinson has received numerous awards, co-founded and is actively involved in Face the Challenge, a non-profit organization, and holds appointments in various medical programs and societies. For more information on Dr. Robinson and Robinson Cosmetic Surgery, please visit RobinsonCosmeticSurgery.com or contact his office at 303-792-2828.
Robinson Cosmetic Surgery
Lone Tree, CO 80124
303-792-2828