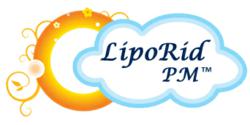 (PRWEB) March 23, 2012
Sleep aids and sleeping pills have long been a staple in the drug retailing market, and with constant anxiety and busy work schedules, this should be no surprise. According to the National Institute of Neurological Disorders and Stroke, "At least 40 million Americans each year suffer from chronic, long-term sleep disorders each year, and an additional 20 million experience occasional sleeping problems." These outstanding figures demonstrate a clear need for safe and effective over-the-counter herbal sleep aid supplements.
While the United States tries to build its economy, Americans are finding themselves under more stress than ever before. This stress directly impacts the quality and quantity of sleep indicating why the sleep aid market is booming despite a struggling economy.
As the first and only sleep aid, fat burner on the market, LipoRid PM™ can offer consumers what no other company can, and this puts its products in high demand. LipoRid PM™ appears to have captured a segment of the market that has little or no competition which helps to explain large profit margins and a high customer retention rate. Capitalizing on unique product ideas is a great way for companies to differentiate themselves and turn a profit during hard economic times.
LipoRid PM™'s packaging and marketing innovations also seem to have a direct impact on sales. With easily recognizable logos and an aesthetically pleasing design, LipoRid PM™ clearly set itself apart from competitors. Additionally, LipoRid PM™ offers great multiple bottle discounts for customers with little disposable income. When consumers are presented with free products, they are encouraged to spend more money as a way to lower their per bottle cost.
Editor's Notes: LipoRidPM.com is the leading provider of all-natural sleep aid diet pills. LipoRidPM.com was launched in 2006 and is the first company to introduce a sleep aid, fat burner into the United States.
# # #