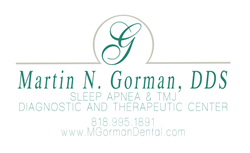 Over 7 million people in the US suffer from heart failure each year.
Tarzana, CA (PRWEB) May 16, 2014
Over 7 million people in the US suffer from heart failure each year.
Recent studies by the National Institute of Health show that having sleep apnea significantly increases the chances of developing the characteristics of hypertension which can lead to heart failure.
"With OSA [obstructive sleep apnea], as you sleep, your blood pressure will go up because when you're not breathing well, the oxygen level in your body drops and excites receptors that alert the brain to the critical lack of oxygen. In response, the brain sends signals through the nervous system and essentially tells the blood vessels to constrict in order to increase the flow of oxygen to the heart and the brain, because those two organs have priority," explains Dr. Martin N. Gorman.
The problem is that issues occurring at night tend to carry over in the daytime, even when the sleep apnea patient is awake. The compromised oxygen levels at night seem to trigger multiple mechanisms that persist during the daytime, even when the patient is breathing normally.
"Our findings imply that OSA could be crucial in the development of left ventricular diastolic dysfunction that can lead to heart failure and increased mortality if left untreated." - Gregory Y. H. Lip, M.D., University of Birmingham Center for Cardiovascular Sciences in Birmingham, U.K.
Over 18 million Americans are treated for Obstructive Sleep Apnea each year. With the rise in OSA in America, we see a parallel rise in the number of people for heart failure (7 million Americans suffer heart failure annually according to Based on data from the National Health and Nutrition Examination Survey, 49.7%, or an estimated 107.3 million U.S. adults aged ≥20 years, have at least one of the following three preventable cardiovascular disease risk factors: uncontrolled hypertension, uncontrolled high cholesterol, or smoking. Which has led to over 7 million Americans annually being treated for heart failure.
OSA is very often associated with other health conditions such as Hypertension, Strokes, congestive heart failure, and even leads to an increase in motor vehicle accidents.
At the Sleep Apnea and TMJ Diagnostic and Therapeutic Center (Accredited by the American Academy of Dental Sleep Medicine), Dr. Gorman and his staff treat the roots of your health, rather than just putting bandaids on the symptoms.
Call (818) 995-1891 or visit Dr. Gorman at the Sleep Apnea and TMJ Diagnostic and Therapeutic Center online at http://www.MGormanDental.com to learn more and schedule a free consultation.