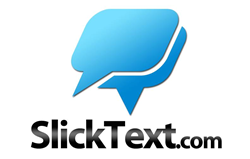 Data and analytics are key in marketing and we are striving to bring more insight with SMS marketing than ever before.
Jamestown, NY (PRWEB) June 09, 2014
Slicktext.com, an industry innovator in SMS marketing has just released support for unique coupon codes in outbound text messages.
SMS marketing, more commonly known as text message marketing, is a stream of marketing / communication that allows businesses to market to their customers via opt-in text messages. Opt-in means that these messages are only sent to subscribers who have explicitly elected to receive them.
SlickText's unique coupon code support allows their customers to provide a unique code to every single subscriber when sending outbound campaigns. This new, more advanced feature enables marketers to track coupon redemption rates down to subscriber by subscriber level. With visibility into exactly who's using which coupons, companies can further tailor their marketing messages in efforts to increase effectiveness.
CEO Matt Baglia stated "This new feature is just another one spawned from a simple request from our customers." He continues on to mention that "Data and analytics are key in marketing and we are striving to bring more insight with SMS marketing than ever before."
SlickText will soon be releasing more documentation surrounding the unique coupon code support later this week at http://www.SlickText.com