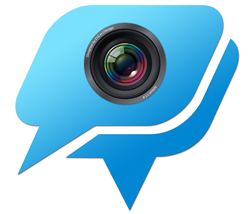 MMS is going to create a whole other level of engagement for our customers.
Jamestown, NY (PRWEB) May 23, 2014
Slicktext.com, a market leader in text message marketing, has just announced the beta release of their new picture messaging feature.
Text message marketing, also popularly known as SMS marketing, is a method of marketing by which businesses and organizations can market to their audience via opt-in text messages. Opt in is a keyword there as messages are only sent to subscribers who have explicitly opted in to receive them.
In recent years, the popularity of text message marketing has increased dramatically as organizations are beginning to see how effective it can be when leveraged correctly. In the past, companies have always been limited to the standard 160 character text message. That will soon be changing for SlickText customers as they have just announced the release of their beta version of picture messaging.
This new feature, also known as MMS marketing, allows marketers to bring their text messages to a whole new level by attaching pictures. CEO Matt Baglia said, "MMS is going to create a whole other level of engagement for our customers."
This new feature is in beta testing which means it's not quite ready for public consumption but will be ready soon. Excited customers of SlickText have the opportunity to sign up for their beta program which allows them early access to this new functionality before it goes live for the masses.
SlickText plans to release the full production version of their picture messaging support at the beginning of next month. The company will be posting new updates and info as it happens on their blog at http://www.SlickText.com/blog.