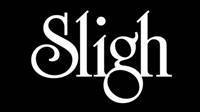 The design, the price and the quality, coupled with consumers' desires gave us the confidence to put the Laredo bedroom into production before Market.
Holland, MI (Vocus) March 30, 2010
When consumers speak, Sligh Furniture listens—really listens. So when Rob Sligh, the company's chairman and CEO, spoke with consumers both in person and through his "Ask Rob" interactive communication feature on the company's website, he kept hearing a lot of requests for bedroom furniture that had the same great quality and clever innovations found in Sligh's award-winning home office, home entertainment and home living collections. Still others wanted to update or add to the bedroom pieces they already had, pieces that had been crafted by Sligh Furniture a generation or two earlier when the company was the largest bedroom specialist in the United States. With thoughtful consideration, and a good deal of wisdom borne from three previous generations' business creativity, Rob knew to give consumers what they were clamoring for.
At the April 2010 High Point Market, Sligh Furniture is pleased to launch their new line of bedroom furniture. Based on one of the company's most successful home office and home entertainment designs, the Laredo bedroom is filled with the beauty and technology that has been the hallmark of Sligh for the past three decades. The collection's signature piece is an arched panel bed available in queen, king and California king, inset with a dark antique bronze metal scroll design, substantial square posts with three-tiered finials, and raised panels on the headboard and optional footboard. Distinct distressing, especially along the edges, helps this collection blur the line between new and vintage. The soft, warm brown finish gives it an aged patina that makes each piece appear that it has grown richer with every passing year.
Other pieces include a 54" tall chest and a double dresser at 46" tall allowing it to multitask as a media bureau. Both pieces come with aromatic cedar-faced drawer bottoms, and removable felt trays in the top drawers. The double dresser's top center drawer front flips down to reveal a storage area for a DVD player and its remote control. Cast solid antique pewter finish bail pulls add the finishing touch of luxury.
Given that upper-end homes average seven televisions, the Laredo bedroom comes with a lift-top TV cabinet with inlaid marquetry on both sides and faux drawer drop-down doors concealing the electronics storage area, making it perfectly suited at the foot of the bed, as a room divider or along a wall. The TV console comes with Sligh's SmartEye® infrared technology and the lift mechanism is activated with the consumer's remote control.
A classic three-drawer bachelor's chest and a lovely open, single-drawer nightstand accented with antique metal scrollwork and a shaped lower shelf, along with a rectangular beveled glass mirror complete the collection. Both accommodate Sligh's new SmartLight that allows consumer's to turn off all the lamps in their room at the touch of a button.
Retail prices will range from $2,400 to $2,700 for a complete bed.
"Our retailers who have previewed the collection have been enthusiastic," notes Sligh. "The design, the price and the quality, coupled with consumers' desires gave us the confidence to put the Laredo bedroom into production before Market." Sligh expects the Laredo bedroom to be available at retail in fall 2010.
About Sligh Furniture
Founded in 1880, Sligh Furniture Company is a family-owned furniture company located in Holland, Michigan. Now led by fourth-generation Sligh family management, the company offers high-quality home entertainment, home office, and bedroom furniture. For information on all Sligh product lines visit http://www.sligh.com and http://www.loft102forthehome.com.
Contact:
Dawn Brinson
The Media Matters, Inc.
dbrinson(at)themediamatters(dot)com
336.956.2488
Showroom: 310 North Hamilton, 2nd Floor
# # #