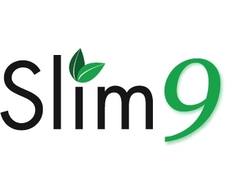 I am confident that Slim9 will exceed everyone's expectations and we will shock the weight loss industry.
Champlain, NY (PRWEB) September 7, 2010
Issues hindered the initial launch of Slim9 in early 2007 over concerns of intellectual property and international trademark registrations. After successfully acquiring trademarks and establishing proprietary rights of the brand, Slim9 is now set to go to market as of September 15th, 2010 via e-commerce retail outlets.
Slim9, a natural weight loss pill, which will be initially made available to customers through Amazon.com and Slim9.com, may very well achieve the projected 12% market share it intends on obtaining.
The highly anticipated weight loss supplement should arrive in retail stores in the United States by the second quarter of 2011. According to company representatives, there are no plans as of yet for the European market. Slim9 will also be unavailable to Canadian clients while the company acquires Health Canada approval and site licensing.
Slim9, as a brand, stands to gain substantial equity through existing market leverage; investors, distributors, and retailers have all been called upon to help assist in growth and brand development. Much of the success of Slim9 is dependent on using existing distribution channels of it's sister company Sinrex LLC and the acquisition of the dietary supplement by retailers.
Prospective buyers and existing pre-orders have provided a strong foundation for Slim9. More recently, a major affiliate network which had been in talks with Slim9, inked a 5-year contract, to be the exclusive provider of Slim9's Webmaster program. All in all, projections for Slim9's inaugural year appear to be strong and in excess of 3.2 million in gross revenue.
Traditional media advertising should commence as of January 2011, with over $600,000 of the companies marketing budget being allocates towards magazine, newspaper, and radio advertising. Television commercials remain unscheduled, however, they are not likely to appear on national television until the fourth quarter of 2011.
Slim9 LLC remains in talks with its partners to ensure the ultimate success of the brand. For more information, please contact Slim9 at 1-866-970-9595 or visit http://www.slim9.com
###