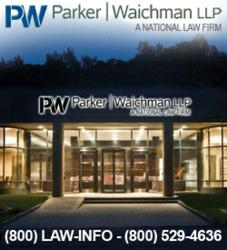 Port Washington, New York (PRWEB) August 24, 2012
Parker Waichman LLP, a national law firm dedicated to protecting the rights of victims injured due to the negligence of others, has filed a lawsuit on behalf of a man who was injured due to a slip and fall accident at Sears. The suit was filed on April 27th in the Supreme Court of the State of New York, county of Nassau (Index No. 12-6168). Sears Roebuck & Co., Sears and Sears Holdings Management Corp. have been named as Defendants.
According to the Complaint, the Plaintiff is a man from Nassau County, New York who slipped and fell in Sears in May 2009. The lawsuit alleges that the Plaintiff suffered this accident and subsequent adverse effects as a result of the dangerous and defective conditions on the premises. The suit claims that the Plaintiff's injury caused pain, shock and mental anguish. Furthermore, the suit alleges that these effects are permanent and that the Plaintiff has and will continue to incur medical expenses from conditions related to the incident.
Allegedly, the damage suffered at Sears has left the Plaintiff unable to perform his normal everyday activities. The suit is also seeking compensation for loss of consortium on behalf of the Plaintiff's spouse. The lawsuit alleges that the Defendants were aware of the unsafe conditions, yet invited the public to enter the premises nonetheless.
Parker Waichman LLP is a leading mass tort, environmental and personal injury law firm that represents plaintiffs in slip and fall lawsuits in New York and nationwide. The firm has offices in New York, Long Island, New Jersey, Washington, D.C. and Florida. For more than two decades, Parker Waichman LLP has assisted thousands of clients in receiving fair compensation due to the negligence of others. For more information on Parker Waichman LLP, please visit: http://www.yourlawyer.com or call 1-800-LAW-INFO (1-800-529-4636).
Contact:
Parker Waichman LLP
Gary Falkowitz, Managing Attorney
(800) LAW-INFO
(800) 529-4636
http://www.yourlawyer.com