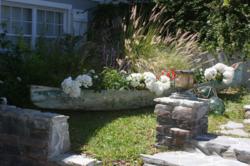 Our focus is on offering great pricing on a large variety of hard-to-find, unique coastal products.
Vero Beach, FL (PRWEB) March 29, 2012
OurBoatHouse.com is kicking off spring by offering deep discounts on Eco-Friendly Slipcovered Furniture, Coastal Lighting and Nautical Garden Elements. On top of OurBoatHouse.com's Spring savings, slipcovered furniture shoppers who "Like" the OurBoatHouse Facebook page can get an additional $25 discount coupon on the spring savings beginning Thursday, March 29 thru Sunday April 1.
Slipcovered Furniture store bargain hunters can stay up-to-date on exclusive eco-friendly slipcovered furniture store savings by "Liking" OurBoatHouse.com on Facebook. For more information and updates about the OurBoatHouse.com Spring Sale fans should follow OurBoatHouse on Twitter. To shop new slipcovered furniture and other beautiful coastal slipcovered furniture, home design enthusiasts should visit the OurBoatHouse virtual showroom and picture gallery on Pinterest.
The Spring Sale on Eco-Friendly Slipcovered Furniture and Discount Coupon Giveaway is happening this Thursday thru Sunday only. So hurry in and visit OurBoatHouse.com and start saving on this weekend at OurBoatHouse.com.
Ourboathouse.com is a true find of a website developed specifically for coastal home owners looking for unique ideas and items to decorate their luxury ocean abodes or not. Our Boat House site is a vessel that shares special nautical finds which help homeowners and designers create a beach home style that is comfortable for the entire family - a place to enjoy life and to nourish the soul.
The philosophy of OurBoatHouse.com is to combine true nautical elements and a mix of styles, finishes and textures that all work together to create a unique coastal style. By adding pops of seaglass green, watery blues and sandy neutrals the relaxed feel of being by the water is created right at home. The current trend of washed reclaimed wood adds a casual beachside element that is best mixed with the classics of the rich woods, leathers and cottons. The mix of these elements creates a warm, welcoming and timeless home that is not trendy. Whatever the readers personal taste - from contemporary to transitional - the content will help capture the drama and mood of the sea and create a unique own sea-inspired escape.
OurBoatHouse.com prides itself on finding unique, coastal, comfortable and classic home furnishings that bring character, warmth and interest to the home and are practical and easy to live with. "Our focus is on offering great pricing on a large variety of hard-to-find, unique coastal products." said Marcil. Residents throughout the United States can now have access to these unique, hard-to-find coastal home furnishings that typically are only found in large cities and quaint coastal towns.
The following are just a few of OurBoatHouse.com coastal home furnishing selections:
Slipcovered Furniture
OurBoatHouse.com specializes in coastal home furnishings with a classic view and offers two collections of Slipcovered Furniture – The Oceanside and The Harborside which both have sophisticated styling and design which creates a warm, welcoming oasis of quiet and calm… In order to help stimulate our economy, OurBoatHouse.com has committed to only offering "Made in the USA" Slipcovered Furniture, that is also manufactured in a manner simpatico with preserving our rich environment for future generations. Simply put, OurBoatHouse Slipcovered Furniture is a dream to own and live with and supports the economic recovery and environmental responsibility!
The collections include classic slipcovered sofas, sleepers, sectionals, chaises, chairs and ottomans that are down-filled and designed for extreme comfort and affordability. Relax with the Casual Coastal style of easy-care washable slipcovers in crisp cottons, natural linens, denim, hemp fabrics and more that are replaceable and made in the U.S.A. Love your life and express your Style with these Timeless Eco-Friendly Choices.
Nautical Lighting
Our Unique Coastal Style Lighting Collection from around the world is high quality and designed to complement your coastal style home and provide an historic beach home feel. Iron and rope chandeliers, copper fox lights, rustic lanterns with a time worn patina, rustic candle pendants, handmade sea shell chandeliers, authentic brass passageway lights, driftwood lamps, coral shell lamps, authentic brass dock and piling lights, USCG lights, plus much more
Coastal Style Accessories
OurBoatHouse.com offers a collection of accent pieces, accessories, wall hangings, trunks and benches that will add interest, texture, rustic warmth and time-worn imperfection that will turn your space into the perfect coastal paradise. Authentic nautical accessories and treasures from ships from around the world. Hard to find genuine nautical, maritime decor, collectibles and furnishings-sea glass floats, ship's bells, portholes, diving helmets, bulkhead lights, brass binnacles, brass ship lights, passageway lights, fox lights, and so much more.
Customer service is of the utmost importance at OurBoatHouse.com. Each piece in our collection has been selected for uniqueness, quality, durability, and affordability. Orders are filled and shipped promptly in keeping with the company's commitment to complete customer satisfaction. Feedback is always welcome and responded to in a timely manner by a friendly, knowledgeable crew member.