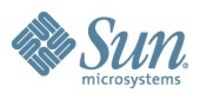 The Network is the Computer
MENLO PARK, Calif. (PRWEB) September 2, 2008
When:
9-10 a.m. PST, Friday, September 5
http://www.blogtalkradio.com/shiftradio
How to Listen to the Live Show:
Visit http://www.blogtalkradio.com/shiftradio, and dial (347) 539-5008 to ask live questions. To submit questions for on-air discussion prior to the show, send them to shiftradio@sun.com by Thursday, September 4.
Podcasts will be posted after every show at: http://www.blogtalkradio.com/stations/sunradio/featured.aspx
About the Guest:
Sharon Sloane, president and CEO of WILL Interactive, Inc., is a pioneer and leader in the virtual experience and interactive gaming industry. She has over 25 years of experience producing cutting-edge instructional systems for behavior modification and performance improvement technology. WILL's products are a unique cross between live action feature films and video games, made possible by their Virtual Experience Immersive Learning Simulations (VEILS™), which she helped create and for which she holds the U.S. patent. Sloane entered the game industry by designing the landmark DxTer program for training emergency room physicians in 1986. Since founding WILL in 1994, she and her company's programs have been featured on NBC, CNN and NPR, and in print in Time magazine, the Washington Post, USA Today, Los Angeles Times, Washington Business Journal, Training & Simulation Journal and Government Executive. Under Sloane's leadership WILL's programs have received over 30 awards.
Upcoming Guests:
For more information on future SHIFT Radio guests, visit: http://www.blogtalkradio.com/shiftradio
About Sun Microsystems, Inc.
Sun Microsystems develops the technologies that power the global marketplace. Guided by a singular vision -- "The Network is the Computer" -- Sun drives network participation through shared innovation, community development and open source leadership. Sun can be found in more than 100 countries and on the Web at http://sun.com.