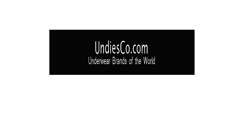 Sloggi Control Maxi, UndiesCo.com's Sloggi range comprises Sloggi double comfort top, Sloggi Romance Maxi, and many more.
Hanwell, London (PRWEB) April 20, 2014
UndiesCo.com has an unmatched identity of being one stop shop for all under clothes requirements of men and women. The outlet known for bringing products of leading brands now offers reasonably priced Sloggi Control Maxi 4 Packs. As a brand Sloggi is popular for renovating the whole definition of feminism and lingerie couture by merging comfort with style. The offered Sloggi briefs are made from premium quality cotton fabric and provide total comfort and control while being ideal for everyday use. These have double layered V-shaped detailing in the front pane and ensure flattened tummy area and more toned hip appearance with no visible panty lines.
UndiesCo.com's Sloggi Control Maxi 4 Pack offer includes four soft and skin friendly cotton and Lycra fabric briefs that ensure light tummy control very economical per item pricing. The company offers these packs in varied size options that are 12, 12, 14, 16, 18, 20, 22, 24, and 26 and in the colour choices of black, white and beige.
UndiesCo.com has hassle-free return policy and customers can return the products within 14 days from the day of delivery to get either refund or exchange for different choice of size and colour. They also provide multiple payment choices and accept both Credit and Debit cards - MasterCard, American Express, Maestro and Visa/Delta/ Electron. The entire transaction is highly secure, as one of the representatives mentions, "We are PayPal Verified which means we have passed Paypal security checks. We use PayPal as they use Secure Layer Technology which uses a secure server and encrypts all your details. PayPal does not share or give us access to your card details."
In addition to Sloggi Control Maxi, UndiesCo.com's Sloggi range comprises Sloggi double comfort top, Sloggi Romance Maxi, and many more.
About UndiesCo.com
Bold and fashion forward, UndiesCo.com brings to you a luxurious collection of mens & ladies underwear. From sensual knickers to attractive designs, they present to their customers an assortment of global brands of undergarments. Fashion is incomplete without a pair of stunning and attractive underwear. Clients can gear up for any event with these exclusive pieces of intimate garments for a sensual experience. They present top-notch underwear brands of the world like Calvin Klein, Sloggi, Triumph and more.
For more information, please visit http://www.undiesco.com.
UndiesCo
145-147 Boston Road
Hanwell
London
W7 3SA