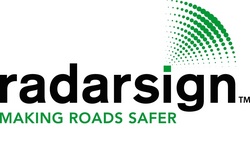 Everyone within the Stone Mountain Park organization works very hard to ensure visitors have a fun and safe time while enjoying the everything the Park has to offer
Alpharetta, GA (PRWEB) August 20, 2009
Radarsign, LLC, one of the country's leading manufacturers and retailers of driver feedback signs, today announced three signs installed around Stone Mountain Park have successfully and consistently slowed. The Radarsign speed signs initially detected seventy percent of park visitors were speeding and quickly brought that total number down to only twenty-three percent of drivers.
"Radarsign® has been very effective in reducing the speed of vehicles within the Park, creating a safer environment for our visitors" said Stone Mountain Park's Chief of Police and Fire, Chuck Kelley. "Drivers enter the park from the interstate and for years, they'd continue at the same highway speed, despite the thousands of bikers, joggers and families walking near the roads. I used to have to post a police officer at each entrance in order to slow traffic. Now, Radarsign speed signs do the job for me. They are working 24/7, freeing up my officers to help the park's visitors. We couldn't be more pleased. You can actually see the speed reduction as drivers approach the signs."
Speeding kills 1,000 Americans every month and the force of impact in a collision doubles with every 10 mph. Radarsign® traffic calming solutions bring drivers' attention back to the road, and the posted speed limit, slowing them to safer speeds.
Three signs have been installed on the major roadways inside the park, which are travelled by millions of visitors annually. The first sign was installed in 2007, the second a year later and the third this year.
"Everyone within the Stone Mountain Park organization works very hard to ensure visitors have a fun and safe time while enjoying the everything the Park has to offer," said Charlie Robeson, Director of Sales and Marketing for Radarsign®. "We're happy to help keep the roads safe from reckless drivers so visitors and Park employees can focus their time and attention on fun - not wrecks."
About Stone Mountain Park
Celebrating its 50th anniversary, Stone Mountain Park is a green oasis where families and friends can enjoy the outdoors together. Listed in Frommer's 500 Places to Visit with Your Kids Before They Grow Up and cited by the Atlanta Journal-Constitution as one of 35 Natural Wonders in Georgia You Must See Before You Die, Stone Mountain Park is located just 16 miles east of downtown Atlanta. The five square mile park is Georgia's most visited attraction. Home to the world's largest piece of exposed granite, Stone Mountain Park offers a variety of attractions, entertainment and recreation. For more information on Stone Mountain Park attractions 770-498-5690 or http://www.stonemountainpark.com.
About Radarsign
Radarsign is the country's most affordable, reliable and effective provider of driver feedback signs. Delivering the most energy efficient products on the market, our "built-for-the-job" design, makes our signs a very dependable and easy-to-use traffic calming solution. Radarsign products are available in a variety of sizes and mounting options (pole-mounted, mobile stand, trailer-hitch mount, etc.) and provide a proven and affordable solution to calming traffic in neighborhoods, school zones, military and corporate campuses, as well as city streets and highways. For more information visit: http://www.radarsign.com.
###