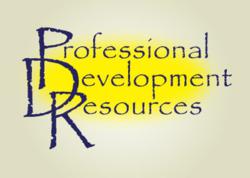 The high standards maintained by ASHA and supported by the membership help keep us on our toes and inspire us to continually upgrade our own products.
Jacksonville, FL (PRWEB) October 15, 2011
Professional Development Resources has announced the release of the 10th new online course it has developed and accredited for speech-language pathology (SLP) continuing education units (CEUs) this year. The company, which is approved by the American Speech-Language-Hearing Association (ASHA), now offers 25 SLP CEU courses and plans to release 5 more by the end of the year. The new courses include topics such as Alzheimer's, autism, cultural issues, literacy and reading.
Speech-language pathologists evaluate and treat a wide variety of issues related to speech and language, including problems stemming from aging, disease, injury, developmental disabilities and birth defects. Many SLPs work as school-based professionals, diagnosing and treating children's speech and language issues. Others work with people who wish to modify or eliminate accents, stop stuttering, improve their communication skills or to alter the tone or pitch of their voices. Still others provide services in long-term care facilities, where many elderly patients require feeding assistance and care for swallowing difficulties.
ASHA is the professional, scientific, and credentialing association for its 145,000 members and affiliates, who are speech-language pathologists, audiologists, and speech, language, and hearing scientists. All of Professional Development Resources' SLP courses have undergone the rigorous review processes ASHA requires before it registers a CE course for CEUs. All course manuscripts are subjected to a pilot study by a panel of testers and must be recommended by at least two peer reviewers who are experts in the topic area.
"We are very committed to developing new curriculum to meet the needs of SLPs," says Leo Christie, PhD, CEO of Professional Development Resources. "We are proud to have a sizable group of SLPs who have faithfully relied upon us for their CEUs throughout their professional careers. The high standards maintained by ASHA and supported by the membership help keep us on our toes and inspire us to continually upgrade our own products."
SLPs, who are certified by ASHA and licensed in most states, are required to maintain their clinical skills by earning continuing education units each time they renew their licenses. In the State of Florida, for example, SLPs must complete 30 hours of approved CE within each two-year renewal period. All CE must be approved by ASHA or the Florida Board and must include a two-hour course relating to the prevention of medical errors.
The potential for medical errors in the practice of speech-language pathology centers largely on the assessment and treatment of swallowing disorders, although they certainly can occur in all other practice areas as well. Outcomes associated with swallowing and swallowing disorders can be severe, including aspiration pneumonia, malnutrition, dehydration, reduced quality of life, and even death. The point of continuing education is to assure that SLPs are continuously upgrading their competencies in clinical skills, evidence-based practice, clinician attention and alertness, communication, and competency.
Some of the new speech and language science topics that are available from Professional Development Resources are:

About Professional Development Resources, Inc.
Professional Development Resources is a Florida nonprofit educational corporation founded in 1992 by licensed marriage and family therapist Leo Christie, PhD. The company, which is accredited by the American Psychological Association (APA), the Association of Social Work Boards (ASWB), the National Board for Certified Counselors (NBCC), the American Speech-Language-Hearing Association (ASHA), the American Occupational Therapy Association (AOTA) – as well as many other national and state boards – has focused its efforts on making continuing education courses more efficient and widely accessible to health professionals by offering online home study coursework. Its current expanded curriculum includes a wide variety of clinical topics intended to equip health professionals to offer state-of-the art services to their clients.
Contact:
Leo Christie, PhD, CEO
Professional Development Resources, Inc.
904-645-3456
http://www.pdresources.org/
###