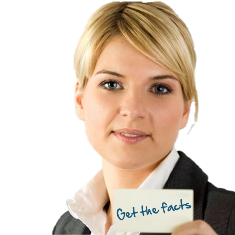 "Don't take my word for it. Next time you meet one of these guys, ask him to SHOW you how much he cares -- ask him to put in writing that he accepts some fiduciary responsibility for your retirement plan under ERISA."
(PRWEB) October 10, 2011
Mosley, an independent wealth management firm based in Madison, has released "Attorneys: What Your Bank Won't Tell You About the Changing Landscape for 401(k) Plans." Aimed specifically at law firms, it is the first in a series of free guides to help professionals choose the right 401(k) plans for their firms.
Investment fiduciary Scott Mosley warns that the biggest mistake is failing to understand that many "advisers" are really salespeople with quotas to meet. Other sections address "Why Some 401(k) Plans Are Distinctly Mediocre," "Three 401k Plan Architecture Secrets," "Getting A Blueprint For Your Open Architecture 401k," and "Worksheet For 2012."
"It's easy to get fooled by appearances and job titles of the people you talk to," Mosley says. "They may call themselves Wealth Management Consultants, Wealth Advisors, or some other impressive name, but their primary objective is to get the commission on a limited array of products. That's true whether they come from a bank, an insurance company or a wire house."
A fee-based adviser does not earn commissions on the products sold, and thus has no vested interest in steering a client to a particular provider.
The guide also explains the importance of making sure that the adviser accepts some fiduciary
responsibility for your small business retirement plan under the federal Employee Retirement Income Security Act (ERISA).
Mosley's guide reveals several hidden secrets about retirement plans, such as the fees lurking inside "free" retirement planning products, and how a standard off-the-rack 401(k) plan can keep a lawyer from legally deferring more than $1 million in income over the life of the plan.
Attorneys are especially vulnerable to these mistakes because law firms tend to take a very passive approach to retirement, compared to other professionals at similar income levels or equity owners in businesses in other industries.
"The results of our focus groups are clear, attorneys in the Madison area rely on their firm-sponsored retirement plans as the primary, if not exclusive, source for retirement savings," Mosley says. "Very few firms have mechanisms in place to create and grow equity in the firm that can serve as a source of additional funds for individuals at retirement."
"It's easy to see why some firms put off a careful investigation into retirement planning," Mosley says. "Younger attorneys tend to focus on paying off debt from law school or dealing with the financial pressures of starting a family. Many senior associates and new partners have to concentrate on serving their own clients and attracting new business. On top of that, there is more pressure than ever to offer alternatives to the traditional billable hour. It's not really fair, then, for firms to expect individual plan participants to make informed decision all by themselves."
Mosley's guide offers a quick checklist for firms to get on the right track in 2012, including the single most important question to ask a financial adviser. For a free copy of the guide, go to http://www.mosleywealth.com/lawfirm401k or call 866.264.4822.
About Mosley
Mosley, An Independent Investment Firm is located in Madison, WI. Mosley provides independent 3rd party consulting services for corporate retirement plans. Additionally, the firm designs and implements investment and asset management strategies for high-income professionals and retirees. Mosley is owned by Scott Mosley. Mr. Mosley is a Registered Representative and Investment Adviser Representative of Commonwealth Financial Network, a member FINRA/SIPC and a Registered Investment Adviser.
###