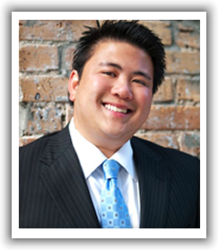 Businesses rely on solid partnerships and many of the tools included with Internet marketing are used to help businesses brand themselves online around the world.
Jacksonville, FL (PRWEB) May 03, 2012
To many small business owners, Marketer's Black Book is no ordinary Internet marketing website. While many marketers guard trusted secrets, http://www.marketersblackbook.com gives business marketing secrets away to its expanding network of loyal small business followers. One of the co-founders, Francis Ablola, is an in-demand business consultant that has spent that majority of his adult life consulting multimillion-dollar corporations on result-based Internet marketing principles. His knowledge of marketing both new and established companies has earned him the invitation to speak with elite members of the business community. May 3rd through 6th Francis will speak at a major Branding for Small Business Conference in front of approximately 800 small business entrepreneurs from around the country in Dallas, Texas. Other notable speakers include Steve Wozniack, Eric Trump and Stedman Graham.
Increased innovation in technological devices has connected individuals around the world at a lighting fast pace. For many businesses, keeping up with the ever-changing technologies can be a challenge. Making the transition between offline branding and online branding is one of the main points that will be touched upon at the Dallas conference. "Businesses rely on solid partnerships and many of the tools included with Internet marketing are used to help businesses brand themselves online around the world," said Francis Ablola. Companies like Apple that are at the very foundation of technological advancements are helping to lead the way for businessmen and women to develop stronger and more powerful working relationships. Established and up-and-coming entrepreneurs can make use of these 21st century tools to help carve out a niche and branded reputation online.
The purpose of the Branding for Small Business Conference is to allow entrepreneurs to meet and learn from industry experts that have achieved success. Part of the information that will be discussed includes building a network of prosperous relationships that will benefit entrepreneurs on their quest to achieve success in all forms of media. Stories of success and failure will be presented and analyzed to help small business owners understand how success is fostered and maintained within the technologically advanced 21st century. Funds raised through auctions and private donations at this 3-day event will be donated to the St. Jude Children's Research Hospital.
About Francis Ablola and Marketer's Black Book
Local Jacksonville, FL entrepreneur and consultant, Francis Ablola, helped form Marketer's Black Book in 2010 with four other successful Internet marketers. As one of the top copywriters in the nation, Francis was named copywriter of the year in 2010 and uses his expert marketing skills and techniques to help educate small business clients. Marketer's Black Book is a top online resource for Internet marketers to learn the tips and tricks taught by the very pros that use them everyday to market hundreds of successful websites online. The Marketer's Black Book experts offer consulting services and speak regularly at national business events.