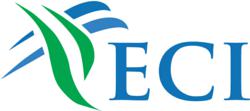 Phoenix, AZ (PRWEB) November 30, 2012
Electronic Commerce International, a leading provider of credit card processing for small business, has announced the availability of new small business loans, apart of their continuing efforts to provide small businesses with much-needed lines of credit. Using the latest technology to make the borrowing process simple, ECI has a, easy application process for small business owners nationwide with decisions that can be made in as fast as 2 business days.
Aimed at helping beneficiaries expand their businesses, ECI is expanding its own financing options so business owners can meet the challenges and financial obligations of a growing company. Lease terms from ECI vary, but small business owners are able to request a loan from $5,000-$150,000, with repayment terms that typically range from 3-18 months. Capital generated from the loans allow business owners to create new jobs or upgrade their existing technology and infrastructure.
"We know how hard it is for small businesses to get loans, especially with how the economy has been the past couple of years," said Jim Anderson, CEO of Electronic Commerce International. "We've take great strides to give small businesses as many options as possible to help them grow and prosper."
ECI recognizes that businesses are more than just their credit score, which is why when evaluating borrowers, they look for cash flow and not an arbitrary number. As business owners will know, many banks still have a lending phobia and often times they face difficult obstacles when seeking funding. These same businesses, while established and profitable, get turned down by traditional banks because they offer no collateral besides their own inventory or because banks require personal assets and liability in exchange for approval.
As a trusted payment processing merchant, ECI offers many services including card processing, mobile payment and loyalty rewards programs for business of all sizes. For additional information on their products and services, visit http://www.ecistore.com.
About Electronic Commerce International:
For more than a decade, Las Vegas-based Electronic Commerce International has been providing affordable, personalized payment processing solutions to merchants of all sizes in the United States and Canada, so business owners can focus on growing their company. ECI has more value added services for small, medium and large businesses than anyone, like Text Marketing, Business Lines of Credit, Merchant Cash Advance, Gift and Loyalty Program, Mobile Processing, 90 Days Same as Cash and Check Guarantee. ECI prides itself on superior customer service, offering support 24 hours a day, 7 days a week. To learn more about Electronic Commerce and their extensive products visit them at http://www.ecistore.com .