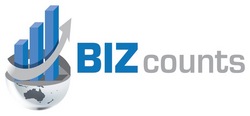 "There is so much pressure on the small business owner and entrepreneur today as they are seen as the driving force behind economic recovery. We started to ask the question: what is being done to help them?"
Huntington Beach, CA (PRWEB) October 27, 2010
BIZcounts, Inc. has officially launched this week providing a weekly discount (or BIZcount) to small business owners nationwide. The concept behind the site is to provide entrepreneurs, start-ups, small business owners and business professionals' discounts on products and services crucial to their success.
"There is so much pressure on the small business owner and entrepreneur today as they are seen as the driving force behind economic recovery. We started to ask the question: what is being done to help them?" said Co-Founder and CEO Joe Patrick. "As the popularity of group buying sites continues to grow, we found an opportunity to help small businesses collectively leverage their buying power in order to get discounts on amazing products and services essential to their success. We're very excited about the BIZcounts that we have lined up and are looking forward to hearing more proposals."
As a small business owner or entrepreneur, it's easy and free to register for BIZcounts. You simply enter your email address on the website and you can also follow BIZcounts on Twitter, LinkedIn, or Facebook. Each week, a new deal will be announced ranging from business cards to email marketing software that can help small businesses streamline their activities and become more productive.
For businesses interested in providing a BIZcount, you can contact the company through a link on their website. Remember though, you must be able to provide your product or service on a national level, guarantee your price, and have the ability to handle the orders.
# # #