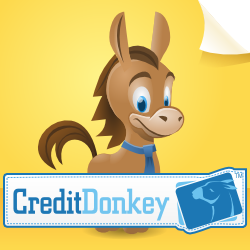 ...backbone of the U.S. economy.
Los Angeles, CA (PRWEB) September 09, 2011
Today, the folks at CreditDonkey announce their infographic on Small Business in America: Job Engine and More.
Infographic: http://www.creditdonkey.com/small-business-america.html
As shown on the infographic, while more than 27 million small businesses have been affected by the recession, they continue to bring work to Americans and are pumping money into the economy.
"Small Business is really the backbone of the U.S. economy," said Charles Tran, founder of CreditDonkey. "It's these individuals, those who are investing their own money and the majority of their time, that are keeping money flowing and providing Americans with the products and services they need during these tough times."
Here are just some of the ways that these businesses are helping to strengthen the American work force:

Small Business is creating 60 to 80 percent of all new jobs in America
Three-quarters (75.4 percent) have full-time paid employees
More than half (58 percent) have part-time paid employees
One-third (36.1 percent) have used contractors, subcontractors, independent contractors or outside consultant paid employees
As illustrated through the infographic, Small Business has also proven to be a fruitful customer for the financial industry:

Credit Card: 80 percent of Small Business use credit cards to provide working capital, and 10.4 percent were started or acquired through use of credit card
Bank/Financial Institution: 10.7 percent of start-ups financed their business with a business loan from a bank or other financial institution
And while the past several years have been difficult for many businesses, many Small Business owners remain pleased with their decision to run a business. In fact, 61 percent indicate they are highly satisfied with being a business owner and only 7 percent indicate dissatisfaction.
"It's exciting to see so many Americans take pride in their work," said Tran. "While the last several years have been difficult for many, they are doing what they can to continue offering work to their community and doing what they need to do to keep their doors open."
Small business owners can visit CreditDonkey to compare business credit cards that they can use to help keep their business going in these trying times. They can search, compare and apply right on the site, finding the best credit cards for their needs.
###