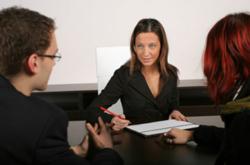 $5,000 - $50,000 loans available to small businesses
(PRWEB) April 06, 2013
Women-owned businesses finally get a front row seat when it comes to small business loans. While lenders have programs in place for both men and women in business, NationalLoans.com takes the initiative a step further by dedicating an exclusive team of support professionals who would focus on helping women entrepreneurs obtain low interest small business loans.
The initiative is unique in several ways. First, the support team will have a healthy mix of both genders to ensure specific concerns and problems faced by women-owned enterprises get solutions from people who actually understand what the problems are all about. Second, NationalLoans.com revamped its lender network to ensure there are special programs in place that offer small business loans to women entrepreneurs. Finally, the site's usability and front-end design have been adapted to ensure personal preferences are in accordance with the demands of the populace.
"It is about time women get the encouragement and financing they need to run their businesses. While small business loans were open to everyone without any form of gender discrimination, having a special program in place for women will ensure that female entrepreneurs will get the encouragement and support they need. They have great ideas in place and it is time to fund those ideas with the right form of financing. Interest rates will be low and credit lines will be generous so these entrepreneurial spirits can focus on running their businesses without having to worry about working capital and lender regulations," said James Shank, CEO of NationalLoans.com and founder of the small business loans program for women.
An official press release was provided to the media in the wake of the launch of this unique program:
"One size cannot fit all. We cannot assume that programs that work for male entrepreneurs are completely adaptable to the needs of women entrepreneurs as well. From interest rates to loan terms, many aspects of small business loans need to be focused on the needs of women. There is nothing like mass scale when it comes to financing. Every bit of the program must be customized. Beyond encouraging entrepreneurship, it will also reduce the number of defaults. The right support team makes all the difference and by launching this initiative, we have managed to do just that."
Maria, who recently applied for a small business loan with NationalLoans.com was thrilled with the concept. She shared her experience with the media: "I am so glad we have a program in place that understands the unique needs women have. We are very good at generating ideas and driving a business but have always lacked encouragement on the funding end of the spectrum. With programs such as these, I am sure that gap will be bridged as well. It is about time we get serious attention. I am confident we will rock the economy in the coming few decades. Now, we have the right support and funds to implement the creative ideas we conceptualize every single day."
For more information and to obtain a small business loan quote, visit http://www.nationalloans.com/business_investing.html.