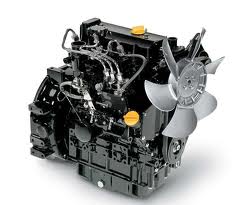 The addition of these motors online is expected to offer what cannot be found through local retailers.
Memphis, Tennessee (PRWEB) May 22, 2013
The development of diesel motors as alternatives to gasoline types has resulted in increased manufacturing for non-automotive usage. The auto industry relies on four-cylinder and six-cylinder variants that provide higher ranges of torque and horsepower. The small diesel engine types that are now used for tractors, industrial equipment and some cars are now sold to the public by the http://www.gotdieselengines.com company. The addition of these motors online is expected to offer what cannot be found through local retailers. These preowned motors are in stock and ready to ship to any U.S. destination with a discount price attached.
The use of diesel motors is becoming popular outside of the automotive industry. Industrial engineering that helps produce many of the goods that are sold in the United States relies on forms of diesel engines. Some automakers produce industrial motors to provide trusted sources for companies to use.
The motors that are now included online for sale represent a range of manufacturing companies. The inventory that is now supplied and offered at a discount is one new effort underway by the Got Diesel Engines Co. for customers using this company as a main supplier.
Aside from the industrial and agricultural inventory of engines, the automotive branch of this company has made equal improvements this year. A bigger inventory of Ford, DMAX and Cummins is now made available to buyers through the expanded company website. A new redesign has taken place this year to help buyers find motors faster. The search system now in place provides customers with immediate access to the company inventory. This search system makes use of simple criteria to return inventory numbers, pricing and information about warranties to buyers entirely online.
The shipment policies that are offered by this company have been expanded for buyers. Since some freight companies are unable to handle the large weight of engines, new freight agreements have been reached with top companies. All shipped engines that are routed for the 48 continental states are delivered by expert carriers.
These new contracts are helping to provide engines free of damage and delivered in faster time frames. The shipment policies now enacted and the low pricing that is used to help buyers represents two of the changes made this year to impact engine sales by this company.
About Got Diesel Engines
The Got Diesel Engines company has built its resource to locate diesel motors to assist buyers with finding low pricing online. The company relies on the strength of its database of suppliers to help ensure that customers locate hard to find and newer engine types. The preowned motors that are up for sale on the company website come from top suppliers able to evaluate mileage and condition before a customer purchase is complete. The Got Diesel Engines company ensures all customers receive warranty protection levels with each engine shipment. The company price structures, faster engine deliveries and additional incentives announced this year have resulted in increased sales of engines.