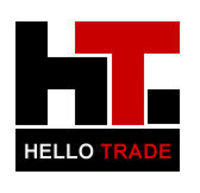 Expanding Its Marketplace To All Across The World, HelloTrade Announces About Its Increased Business Spectrum That Includes Products And Suppliers Listings From More Than 150 Countries
New York, NY (PRWEB) March 2, 2011
(PRWEB) March 2, 2011 -- HelloTrade.com, a pioneer in international B2B marketing, has recently announced about its globally expanded reach. Now the business to business marketplace has suppliers and products registrations from more than 150 countries, including the most developed nations to developing and underdeveloped nations.
The major listings are from USA, UK, UAE, Japan, China, South Korea etc. In a bid to make the marketplace more vibrant for buyers and suppliers, HelloTrade has also offered a podium to small business entrepreneurs from comparatively unknown nations. Thus, now visitors will be able to partner with suppliers and buyers from nations like Christmas Island, Myanmar and Afghanistan too.
The massive database of suppliers and buyers available at HelloTrade makes the B2B site a great business tool for SMEs across the world. With HelloTrade's online marketplace, entrepreneurs can crack good business deals with their international partners at the comfort of their home.
In an endeavor to make its B2B website more user friendly, HelloTrade has also encouraged events and tenders listings at its respective sections. This facility brings information of most of the global events and tenders to SMEs and helps them find the best international trading opportunities.
How Does SMEs Go Global Using HelloTrade ?
Site's super active seller search bar allows SMEs to find suppliers, wholesalers and products, you are interested in. To know about products, suppliers or any related information, type the product name/location/company name in search bar. It will display every related information. Log-in, search and get connected to the suppliers from all around the globe.
About HelloTrade - Devised on the idea to provide a perfect platform to traders from all across the world, HelloTrade is an international B2B marketplace that offers every information of the trade world with single click. With almost a million of company database from more than 150 countries, Hello Trade leverages SMEs with the opportunity to have a global reach within seconds, as on this marketplace buyers and suppliers can interact to each other. Here, an entrepreneur not only know about the products from different buyers & suppliers, but also gets a call to know about all the latest trading info, such as, trade events, free tenders as well as latest sellers information. Browse http://www.hellotrade.com for more details.
###