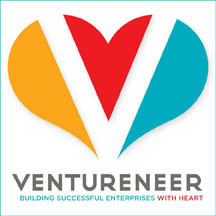 David Hauser is a great example of the entrepreneurial spirit that drives the American economy. I'm delighted that David has agreed to be Ventureneer's first interview.
New York, NY (Vocus) October 13, 2009
Nothing is so inspiring to aspiring entrepreneurs as the enthusiasm and insight of a successful entrepreneur. David Hauser is just such an inspiration. He will offer his insights about success and entrepreneurial daring-do in a free half-hour webinar interview with Ventureneer on Monday, November 2, from 2 p.m. to 2:30 p.m. ET.
Ample time will be set aside for participants to ask their own questions of Hauser.
Hauser is co-founder and Chief Technology Officer of http://grasshopper.com/ Grasshopper, which is known not only for providing affordable virtual phone systems but also for innovative marketing. When the enterprise's name changed from GotVMail to Grasshopper, chocolate-covered grasshoppers were mailed to 5,000 influential people with the challenge to eat the treats and record the daring feat via social networks.
The free, half-hour webinar, Keeping It Fresh: Ventureneer Interviews David Hauser of Grasshopper is Ventureneer's first webinar interview. Geri Stengel, Ventureneer's founder, who is a serial entrepreneur herself as well as an adjunct professor at The New School, will interview Hauser about his techniques for keeping his company fresh, healthy and growing.
A technology start-up veteran, Hauser was co-founder of Return Path, an e-mail performance management company, and founder of WebAds360, an ad-serving technology provider for small and mid-sized businesses.
Now Hauser also consultants, mentors emerging entrepreneurs and judges several young entrepreneur competitions. He is a firm believer in life-long learning for entrepreneurs.
"Being a serial entrepreneur, I have made a lot of mistakes and, hence, learned a lot. I am looking forward to sharing this with Geri and the Ventureneer audience in the upcoming Webinar," Hauser said.
David's achievements as an entrepreneur have often been noted and honored:

Inc. | One of youngest co-founders to be named to Inc.'s List of 500 Fastest-Growing Private Companies in America
CNN | Featured as part of the series "Young People Who Rock"
BusinessWeek | One of "Top 5 Entrepreneurs Under 25"
American Venture Magazine | One of "40 Under 40" young entrepreneurial leaders
Entrepreneur | Named a small business "Power Player"
U.S. Small Business Administration | Selected as "Massachusetts Young Entrepreneur of the Year"
"Several months ago, I came across the Grasshopper video and was so intrigued that I started following the company," said Geri Stengel. "David Hauser is a great example of the entrepreneurial spirit that drives the American economy. I'm delighted that David has agreed to be Ventureneer's first interview."
About Grasshopper
Grasshopper was founded in 2003 by David Hauser and Siamak Taghaddos. Since then it has served over 75,000 entrepreneurs and named to the INC 500 list of Fastest Growing Companies in 2007. Grasshopper was founded with the mission of empowering entrepreneurs to succeed.
About Geri Stengel
Geri is founder of Ventureneer, an online education and peer support service. An adjunct professor at The New School, she honed her online experience at companies like Dow Jones and Physicians' Online. Geri co-founded the Women's Leadership exchange and is president of Stengel Solutions, a strategic planning and marketing consultancy.
About Ventureneer
Ventureneer.com provides small business advice and education, and nonprofit training and insights using a new approach to learning: a blend of traditional, formal instruction with informal, peer learning using Web 2.0 technology to capture and share knowledge. Ventureneer's customized blogs, virtual classes, peer-to-peer learning, coaching, web events and articles help entrepreneurs make faster, better decisions for their enterprises.
###