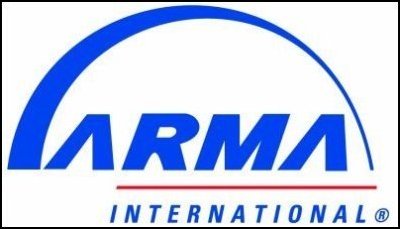 Lenexa, KS (Vocus) January 29, 2007
Economic factors in the last decade have led to an increase in the number of small businesses all over America, and that number is continuing to grow. Technological advances have left small businesses with more data and information than ever before, leaving the owners with the responsibility of organizing and managing it-and liability if they don't do it well. ARMA International (http://www.arma.org), the authority on managing records and information, has just the right tool to help small businesses increase their productivity and profits and protect themselves from litigation.
Organize Your Office: A Small Business Survival Guide to Managing Records is an easy-to-understand and easy-to-use book that deals specifically with small business records management issues. The author focuses on those businesses with 20 or fewer employees, those that are home based and anyone who is self-employed.
This book answers many questions small business owners may have about what records are important to keep and for how long, as well as how to organize, store and protect them. It also explains fundamental records, management practices, providing steps for getting organized and tips for maintaining records.
Proper records management is important in all aspects of the business world and provides a great competitive advantage. Keeping costs down, improving efficiency, and reducing the risk of litigation action are just a few of its benefits. But in today's business environment, with its increasing rules and regulations and the exponential growth of electronic records, proper records management is imperative.
Purchase your copy of Organize Your Office for only $29 by visiting the ARMA International bookstore at http://www.arma.org/bookstore.
About ARMA International
ARMA International (http://www.arma.org) is a not-for-profit professional association and the authority on managing records and information. Formed in 1955, ARMA International is the oldest and largest association for the records and information management profession with a current international membership of more than 10,000. It provides education, publications, and information on the efficient maintenance, retrieval, and preservation of vital information created in public and private organizations in all sectors of the economy. It also publishes the award-winning Information Management Journal.
Contact:
Ashley Flynn
ARMA International
913.312.5561
# # #