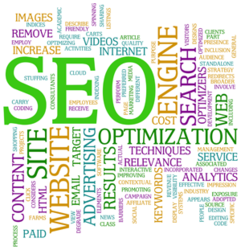 Orlando, FL (PRWEB) November 20, 2012
For small and medium sized businesses online advertising and marketing can be a mystery to business owners. Connecting the dots from advertising spend to actual consumer purchases has always been difficult to track and leaves business owners feeling like they are simply throwing money to the wind.
"Online advertising and marketing have truly revolutionized the way small businesses are seen by customers. Small businesses now have a chance to compete for the same consumer that much larger competitors are competing for on a scale and scope that can be customized and defined for each respective business. This type of opportunity has never existed in the history of advertising." states Don Friend from Local Direct SEO.
"For local businesses that rely on a service area or territory, local marketing has never been more important. Customers are quite literally only a click away and either you're going to get them, or your competitor is."
Many small business owners balk at the idea of spending $3-$80 per click, what they are not realizing is that the conversion rate for these customers can be very high. However, the quality of your website and landing page are a very important link in the process and the reason that small business owners may not see the success that they hoped for regarding online advertising is largely be pointed at their website. "Most free or template websites would be fine 10 years ago, but in an age where it's easy for a customer to leave your site you want to engage them, impress them, and leave them with the best possible image of your company. To put it frankly, you outdated website may actually be causing you to lose business."
"I've seen a website triple their lead conversion simply by having a better looking website, in the online world aesthetics equals credibility. Simply put, a poor quality website translates to a poor quality business in the mind of a consumer."
Track as much as possible
Fortunately technology has made tracking results and connecting advertising spend to customer conversion dollars much more feasible than the past. For example, dynamic phone numbers are able tell you the originating traffic source that resulted in a phone call. Additionally, dynamic landing pages that change based upon the visitor, remarketing to past visitors, or simply tracking web form completions into a CMS.
By tracking where your leads and opportunities are coming from you can focus on what is converting while reducing or eliminating your online spend in areas that are not converting.
Local Direct SEO focuses helping businesses and their customers connect online. Whether it's done through Paid traffic, Organic search, or Local online establishment Local Direct SEO has helped small and medium sized businesses build their online presence and generate more business opportunities. For more information on how Local Direct SEO (http://www.LocalDirectSEO.com) can help your company call 866-577-1181.