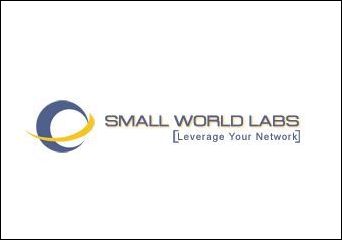 At Investment Riches, our business plan is centered on connecting investors with the most informed real estate professionals in each market
Austin, TX (PRWEB) August 28, 2006
Surplus housing and rising interest rates are making it increasingly difficult for investors to profit from real estate ventures. Investment Riches, a Web site dedicated to providing real estate investors the information necessary to make informed decisions, has deployed software from Small World Labs to create the first online social network dedicated exclusively to the real estate investment industry.
InvestmentRiches.com provides real estate investors property listings, city profiles, a realty pro database, and a loan search tool. While this information is critical to helping investors locate profitable opportunities, the company found that it needed an efficient way to connect investors to realtors, lenders and other real estate professionals as well as other investors to foster the exchange of information. Investment Riches turned to Small World Labs, which provided a flexible software platform that enabled a branded online community to connect members looking for deals or advice.
"At Investment Riches, our business plan is centered on connecting investors with the most informed real estate professionals in each market," said Tim Miner, president and founder of Investment Riches. "We didn't want something that was just flashy. We wanted something that really connected people. Small World Labs' software enables us to fully execute on that plan by providing a 'virtual conference room' for our members to share pertinent information and ultimately make deals. Not only did Small World Labs modify their platform and customize our solution to fit the real estate industry, they continue to work with us to evolve the platform through time to suit the ongoing needs of our members."
Using Small World Labs' software platform, Investment Riches has grown its online community to more than 1,000 investors and real estate professionals. One member, Matt Huband, a real estate agent for Hometown Realty located on the Outer Banks of North Carolina, needed to locate an investor for an expensive piece of local property. "I used the Investment Riches online community to find the right investor for the property. I quickly made a contact that referred me to an interested investor and we closed a $1.25 million deal. I never would have been able to sell the property that fast without the online network."
The Investment Riches online community, which is branded to be consistent with the home page, uses detailed profiles of each member to connect people based on specific interests. It also contains sub-lists for different industries and geographical regions. Due to the importance of search engine optimization to the success of the Investment Riches site, Small World Labs ensured the appropriate words and phrases were included throughout the community pages.
"Investment Riches is an incredibly useful online resource for investors, but they're only scratching the surface of how powerful a tool social networking can be in the real estate business." said Michael Wilson, founder and CEO of Small World Labs. "Our companies are working together in a true partnership, with Investment Riches' community members often providing useful suggestions that end up improving the software. We look forward to growing with them to help them reach their full potential."
For its online community, Investment Riches is using the Small World Labs - Online Professional Networking product. This hosted software is built for clients that want to offer an online community to their constituents primarily for professional reasons, such as cultivating networking and business contacts, offering professional references for other members to facilitate reputation building, searching for potential partners and suppliers, or discussing business and market topics. An online professional network can add additional interactive functionality to the existing Web site of a business association, non-profit organization, networking club, company, university, or school. If an organization doesn't have an existing Web site, Small World Labs' online professional networks can also stand alone.
About Small World Labs
Small World Labs provides social networking software and professional networking software for those looking to create online communities that are pertinent and targeted to their specific needs. Using best practices and a flexible, secure architecture, Small World Labs has developed a Web-based software platform that enables companies, groups, non-profits, entrepreneurs, and faith-based organizations to provide their own branded online social or professional networks, tailored to the specific characteristics and preferences of their constituents. Small World Labs offers out-of-the box tailored or fully customized solutions to meet the needs of its diverse customer base. The company is headquartered in Austin, Texas, and currently counts more than 15 organizations and companies across the U.S. as customers. For more information, call (512) 474-6400 or visit http://www.smallworldlabs.com.
Media Contact:
David Gibbs
512-826-0754
###