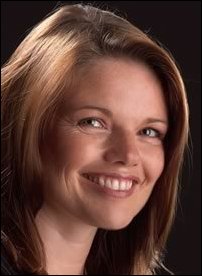 Kick Start Your Business Online
Walchwil, Switzerland (PRWEB) October 25, 2006
With increasing commutes and job dissatisfaction, small business and the home based entrepreneur are on the rise.
In fact the Nielson Bookscan revealed increasing sales of business books the last three years and continued growth, now, in 2006.
But, surprisingly, many new enthusiastic entrepreneurs actually prevent their own success by avoiding uncomfortable or unexpected new aspects of growing a successful business of any scale.
There's an incredible amount of information available now about how to market ones personal services and products for sale. However, Krissy Jackson discovered many people aren't able to manage their start-ups effectively, because of three particular behavior patterns.
Jackson explains,"Often these behavior patterns emerge unexpectedly. They can be moderately annoying in an individuals character, however, they can be deadly to a profitable venture and a persons entrepreneurial spirit,"
This growing new trend of personal blockages affecting the start up success rates of companies is something Jackson sees while working privately with individuals in her small business coaching practice, and publicly, as a moderator for "Entrepreneurs Playground" on Open BC , "Kick Start Your Business Online" on Ryze.com, and business tele-class facilitator for the International Coach Federation.
Jackson will be answering your questions about this new small business start-up trend that is affecting thousands of entrepreneurs on a free teleconference Tuesday November, 7th at at 3pm EST. Register at http://www.KrissyJackson.com/smallbusinessblockers.html
"What's stopping you?" will address three key problem areas that can infiltrate start ups even if passion is present.
These unresolved areas of resistance result in closing the door on new customers and not benefiting from existing customers.
The topics of the conference are:
1. Self Sabotage
2. Lack of Clarity and Focus on Primary Goals.
3. Fear of Learning In Action
While these behaviors seem straight forward in one's personal life, for the entrepreneur, the presence of and timing of their appearence can be destructively sneaky.
Success Coach Krissy Jackson is the CEO of Kick Start Your Business Online and Laughing Kiwi Enterprises. Krissy loves interviews. Visit her media page for contact information http://www.KrissyJackson.com/mediapage.html
For more information on Krissy Jackson's business services visit http://www.KrissyJackson.com
###