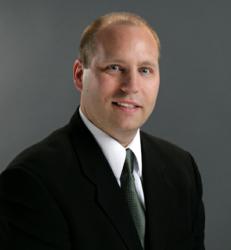 "They guided me through the entire process, worked up a business plan, identified my goals, presented my financials. I can't say enough about Biz2Credit. They never gave up, and they never stopped working for me." -Eric McCarthy
New York, NY / Phoenix, AZ (PRWEB) April 19, 2012
Biz2Credit, the leading online resource for small business financing, has released a free downloadable eBook, All About Franchising, which provides tips for researching, purchasing and financing a franchise business.
Content of the All About Franchising eBook includes:
•Tips for Buying a Franchise by Biz2Credit CEO Rohit Arora
•How to Hire a Franchise Lawyer and Questions to Ask a Franchise Broker by Joel Libava, widely known as "The Franchise King"
•Case studies of franchise owners who overcame obstacles to secure franchise financing
"Although the small business lending landscape has improved since the dark days of 2009-10, it is by no means easy to secure franchise financing. Aspiring franchise owners still face challenges in finding capital even when they have good business credit and personal credit histories," said Rohit Arora, CEO of Biz2Credit, which has secured financing for Dunkin Donuts, Liberty Tax, Subway, and other franchises.
Getting a small business loan to open a franchise can often be a challenge. After a successful career in advertising, Eric McCarthy wanted to try his hand at operating a small business. He researched franchise opportunities in the greater Phoenix area, and sought a globally recognized brand that would appeal to international travelers who would visit the area to see the Grand Canyon. Baskin Robbins had that name recognition, and McCarthy began the process of acquiring four locations in Phoenix, Scottsdale, Chandler, and Gilbert, Arizona.
The aspiring entrepreneur was not expecting difficulty in finding outside funding to supplement his own large capital investment in the franchise acquisitions. However, because of the small business credit crunch, he was mistaken. While many banks claimed to be "ready to lend," that they simply weren't interested in giving money to small business owners. He was turned down time after time, often over the phone, without being given the opportunity for a face-to-face meeting.
"I was shocked," says McCarthy, "my personal business experience and cash deposits counted for nothing. I didn't have franchise experience, so their answer was no."
While conducting his research into franchise opportunities, McCarthy was intrigued by Biz2Credit's expertise in helping small businesses find financing. Having reached his breaking point with the big banks' steady refusals, he contacted the online credit marketplace.
Biz2Credit coordinated a $300,000 loan with Mountain America Credit Union. In just three months, McCarthy received the funding to cover all the costs associated with opening the franchises, from startup fees to inventory. He was invited to speak at the National Association of Federal Credit Union (NAFCU) conference in Scottsdale in March to talk about his experience in securing capital from Mountain America.
During the past year, credit unions across the country are increasing their activity in small business lending. The Biz2Credit Small Business Lending Index, which tracks loan approval rates for entrepreneurs on a monthly basis, reported that in March 2012, credit unions granted 57.9% of loan requests. Meanwhile, big banks (with assets of $10B+) approved only 10.9% of small business applicants.
"I wish I had done it earlier, it would have speeded up opening the shops," he said. "They guided me through the entire process, worked up a business plan, identified my goals, presented my financials. I can't say enough about Biz2Credit. They never gave up, and they never stopped working for me."
Founded in 2007, Biz2Credit is a leading credit marketplace connecting small- and medium-sized businesses with lenders, service providers, and complimentary business tools. Biz2Credit's network consists of 1.6 million users, 1,100+ lenders, credit rating agencies D&B and Equifax, and small business service providers such as CPAs and lawyers. Having secured $550 million in funding throughout the U.S., Biz2Credit is widely recognized as the #1 credit resource for small businesses.
####