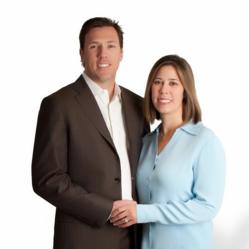 If you were to take a leap of faith, to follow your heart, your passion, and your intuition, what could happen? ~ Josh and Lisa Lannon, The Social Capitalist
Scottsdale, AZ (PRWEB) October 31, 2012
After ten years of building a successful social enterprise, Josh and Lisa Lannon, Journey Healing Centers Founders, release a new book,"The Social Capitalist" (Nov 2012) with case studies and tips for entrepreneurs seeking to build companies with a conscience. By sharing their heartfelt journey from passion to profits, these social entrepreneurs encourage businesses to develop social good solutions versus wait for answers from the government and NGOs. With Tom's Shoes, Patagonia, Odwalla, and Ben & Jerrys leading the way, many entrepreneurs are looking for answers for how to build a profitable Social Enterprise and utilize the new B Corporations.
"The Social Capitalist" provides an insider's view of the six success keys for entrepreneurs and is based on building Journey Healing Centers (http://journeycenters.com), private drug and alcohol treatment centers. The couple shares how the company got initial private funding of $1.5 million in 2003, grew to ninety employees in multiple cities, gained strength from learning opportunities, recently received their B Corporation Certification, and is now preparing for a global franchise launch. Readers can gain from the couple's why, how, and social impact results, along with stories from other Social Entrepreneurs from around the world.
In this innovative book, the Lannons share how they built a profitable business together with a triple bottom line: Profit, Social Value and Freedom. Using the Rich Dad principles of leveraging with licensure and providing commercial opportunities to other like-minded people, the couple can share how they are preparing to expand Journey Healing Centers throughout the world to address the global problem of addiction.
To push entrepreneurs and the economy forward, this how-to guide can inspire social entrepreneurs and intrapreneurs (those who work for a company and volunteer time towards social good initiatives) to take action and make a difference.
With the election less than a week away, "The Social Capitalist", provides a blueprint for businesses to take more responsibility to solve world problems and make a profit. While the journey was not easy, Josh and Lisa Lannon committed to making it work, wrote a solid business plan with specific goals, and now give back on multiple levels (financially and volunteer work). As Margaret Mead emphasized, "Never depend upon institutions or government to solve any problem. All social movements are founded by, guided by, motivated and seen through by the passion of individuals."
About the Authors
Josh and Lisa Lannon are Social Entrepreneurs and Founders of Journey Healing Centers (private drug and alcohol treatment centers), Rich Dad Advisors, honorary members of YPO (Young Presidents Organization) and proud parents of two young amazing children. Josh and Lisa have been together for 18 years and married for over 12. They've dedicated themselves to building a social enterprise focused on giving back to the community by taking a social problem and providing solutions. Josh and Lisa Lannon have also been featured in interviews on Fox News, PBS, Addiction Pro Magazine, Voice America, CBS Radio Night Views, America Tonight, Rich Dad Radio (http://www.richdadradio.com) among others. To pre-order the book on Amazon http://amzn.to/RhRquR
About Journey Healing Centers
Journey Healing Centers also supports charities by regularly contributing profits every month and through event support where their team and clients volunteer to assist organizations such as Make-A-Wish Foundation, National Center for Missing and Exploited Children, Angels in Action, Kiva and notMYkid along with regularly donating food and household items to shelters. Journey Healing Centers has assisted thousands of individuals recover from addiction with dignity and respect, reunited families back together again, has a 95% completion success rate (industry average is 48% according to SAMSHA, Substance Abuse and Mental Health Association) and holds the highest level of global accreditation. The company has been featured on MTV's Gone Too Far, PBS, Fox News, and in USA Today, Psychology Today, People Magazine, The Denver Post, Addiction Pro Magazine, NPR and many other local media. http://journeycenters.com
About The Rich Dad Company
The Rich Dad Company was founded in 1997 based on Robert Kiyosaki's best-selling personal finance book, "Rich Dad Poor Dad." While his poor dad's outlook closed his mind to the possibility of financial freedom, his best friend's rich dad elevated Robert's dreams, opened his mind to life's possibilities and allowed him to be financially free. Today, Robert and his team of experts provide financial education via books, seminars, videos, coaching, social media, innovative technology, and the board and Web game, CASHFLOW®, based on Robert's belief that people learn best through simulation. Our mantra is "Knowledge: the New Money." Everything we do has one common goal: to increase your financial knowledge and help you live the rich life. Discover how we can help you on your journey towards a rich life at http://www.richdad.com