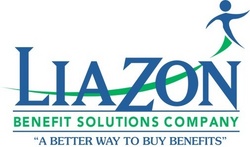 The hurdle, then, is providing employees with benefits options that are both affordable and consistent with their needs, without breaking the proverbial bank
New York, NY (Vocus) October 7, 2009
As legislation mandating that small businesses provide benefits for their employees continues to make its way through the political process, Ashok Subramanian, co-founder and President of Liazon, suggests that whether employers are currently providing benefits or will soon be providing benefits to their employees, they can take steps to significantly improve what's largely considered an expensive and difficult process for all involved. Liazon is a consumer-centric employee benefits company.
"While the outcome of proposed legislation mandating that small businesses provide employee benefits remains unknown, it's clear the government would like employers to remain in the 'benefits business.' This means small businesses will likely be providing employees with benefits, as most business are now doing, for the foreseeable future," Ashok stated. "The hurdle, then, is providing employees with benefits options that are both affordable and consistent with their needs, without breaking the proverbial bank," he continued. "This is absolutely doable. small business owners need to do is include three critical elements in their benefits plan, all of which are available," he concluded.
Ashok maintains that the following three elements are all that's required for small businesses to provide employee benefits – whether or not mandated – without compromising employee needs, or facing insolvency.
Adopt a Defined Contribution Model
What's worked for retirement benefits works just as well for healthcare benefits. The switch from a defined benefit model to a defined contribution model has enabled employers to decrease their retirement benefits spending and better manage their budgets for the same. Adopting a defined contribution approach to all benefits, including healthcare benefits, allows small business owners to spend what they can afford – rather than drop benefits altogether or go bankrupt trying to keep pace with double digit increases in healthcare spending. Defined contribution lets them escape the budget-crushing consequences of ever-increasing healthcare costs, and better budget their employee benefits costs over time.
Take a Consumer-Driven Approach
It's an accepted business maxim: competition and choice drive down costs. This truth holds for healthcare benefits -- as the consumer-driven healthcare movement has demonstrated -- and the government is now beginning to consider it as a means of slashing ever-higher spiraling healthcare costs. A consumer-driven model is one in which the end-users – employees – are self-selecting the benefits that best meet their individual needs; not using what their employer has chosen for them. The hurdle is selection. For choice to be effective, employees need a) real options, including low premium, high-deductible health plans coupled with a health savings account (HSA), b) education to help them understand their benefits and how to use them, and c) tools that enable them to effectively use and manage their benefits.
Provide Real Consumer Advocacy
Making present-time decisions about future risks is a complex and difficult task. At present, benefits consumers have few, if any, good options for obtaining knowledgeable, bias-free information. Without qualified, decision-making support, new benefits consumers are much like deer caught in headlights: paralyzed from making a move. It's important to bear in mind that how employees use their benefits drives the cost of benefits company-wide. Altering traditional behavior requires a high level of engagement and informed support.
About Liazon
Liazon is a consumer-centric employee benefits company that helps small business owners control benefits costs, increase employee satisfaction with their benefits, and eliminate the burden of benefits administration. Liazon offers small businesses a benefits "marketplace" of 15 categories of benefits, with multiple plans per category; its award-winning Bright ChoicesTM portal for tools, tutorials, and transactions; full-service consumer support/advocacy from licensed specialists via its Bright ChoicesTM online technology, consumer advocacy Helpline, and/or in-person meeting; and automated benefits administration, covering enrollment, billing and reconciliation, carrier feeds, and payroll reports. Since opening its doors for business in early 2008, Liazon has partnered with 1,100 small employers (2-1,000 employees) nationwide to provide benefits to 7,000 employees.
###